A Full Service Blog
Incorporated social media accounts and newsletter feeds.
The Challenge
Cheeseland Inc. decided it was time to launch a blog and begin to serve their customers through social media.
The Solution
A visually appealing blog that links to all their social media outlets. Every new post on their blog directly delivers to social media sites. An visually sympathetic automated newsletter goes out to those who sign up for it.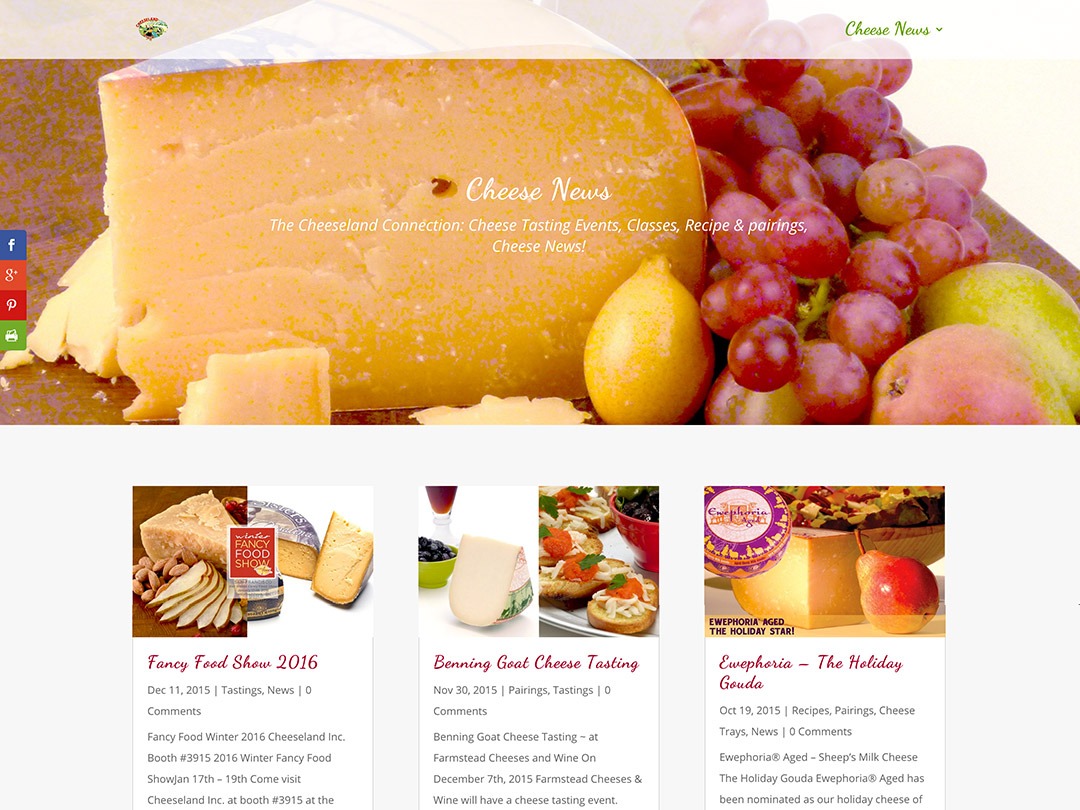 Graphically Appealing Imagery
Grab customer attention with appealing images and design.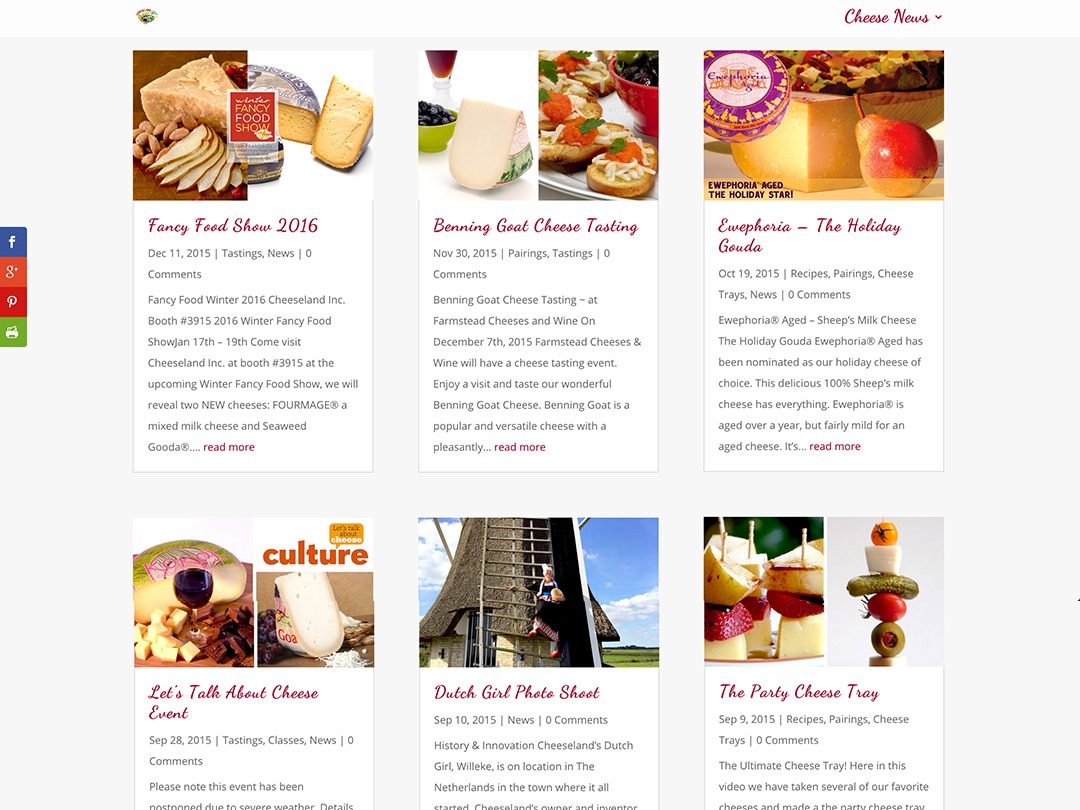 Multiple Articles
Written and displayed in and appealing layout.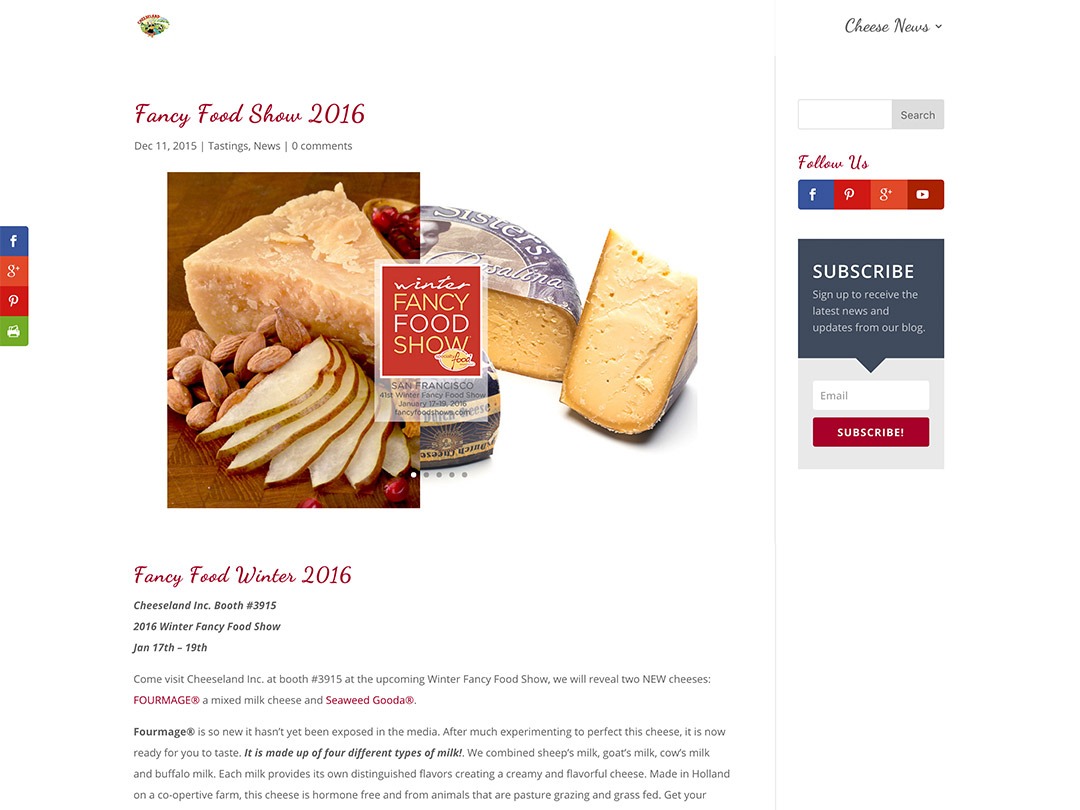 Customer Focused Subject Matter
In collaboration with the company, content is tailored to appeal to customers.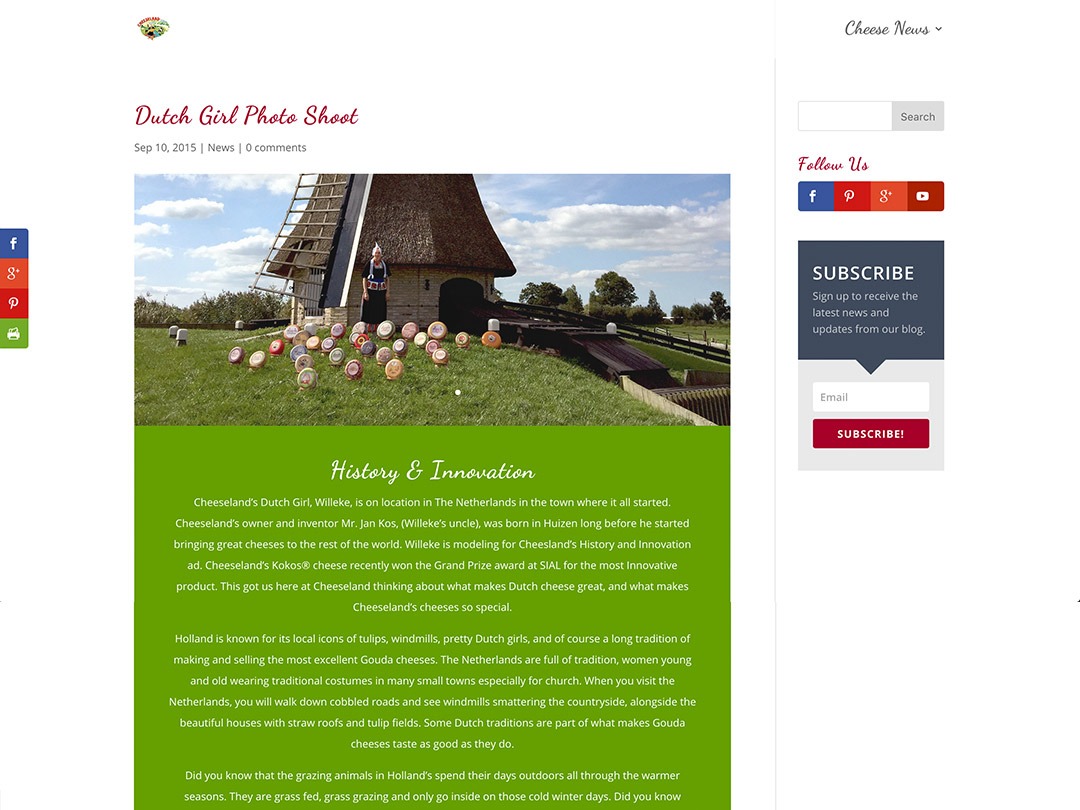 Social Media Connections
Each article post is connected to social media accounts.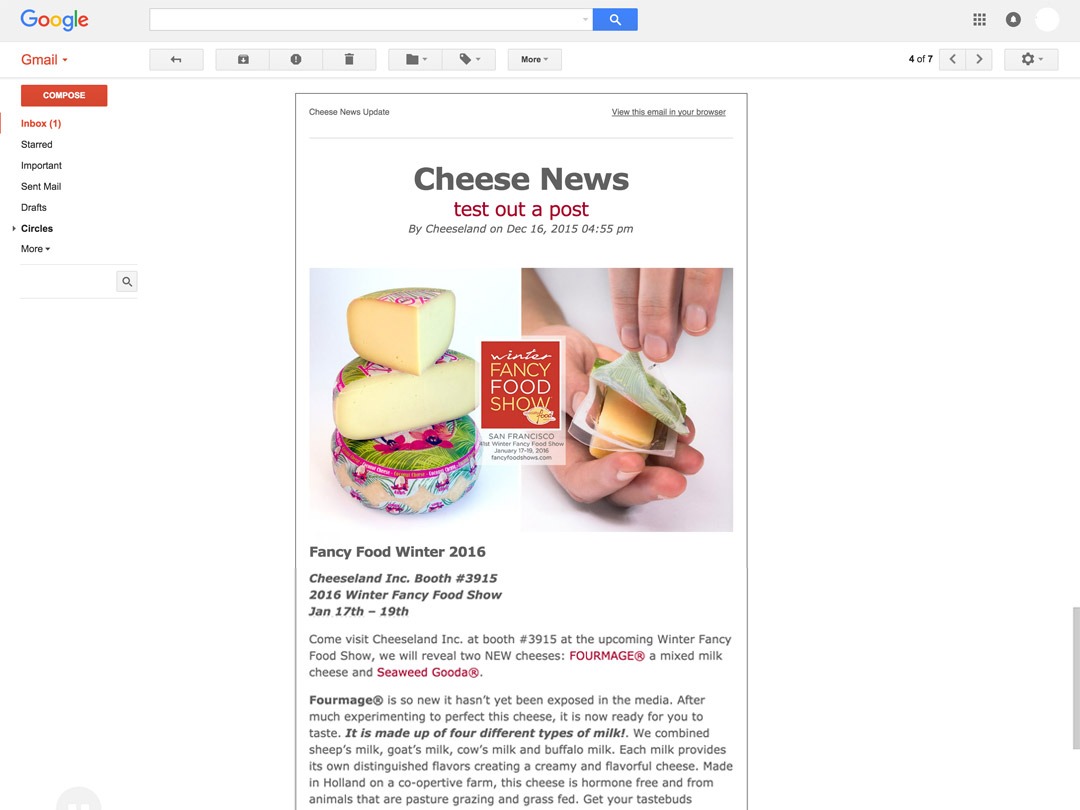 Email Campaign
Visually stunning RSS Feed to Email updates for those who opt-in to receive the Newsletter.
Blog Design & Implementation
Visit their blog to see a visually stunning way to connect with your online clients.