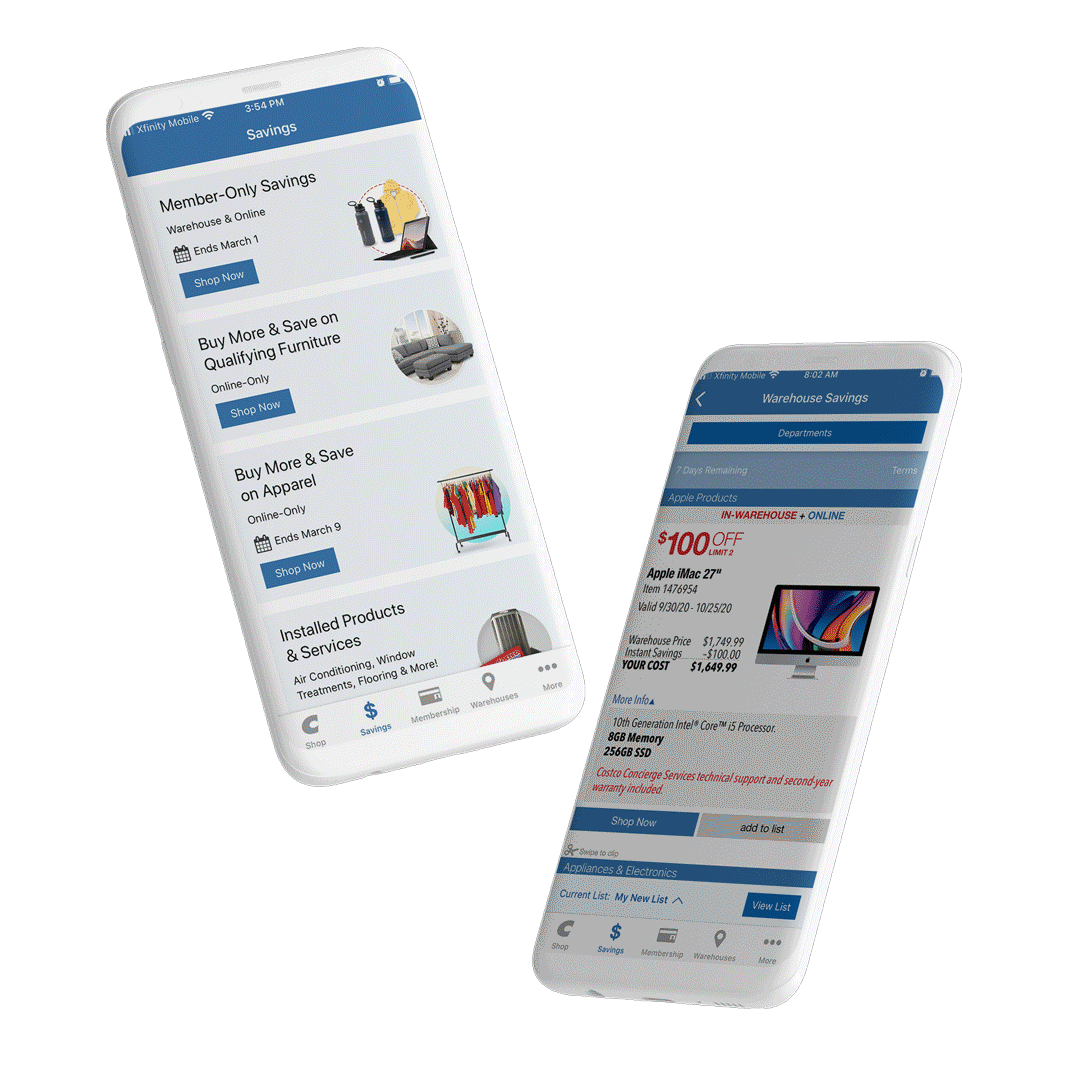 Costco App
Lead designer on the Costco App Savings panel for USA and Puerto Rico. Responsible for App design and content. Updating and maintaining look and feel of app content on time.
Responsibilities:
Create templates for new look & feel of App tiles
Improve Design & User Experience
Organize, produce & test App content.
Implement promotional notifications.
Multiple initiatives to improve functionality.
Collaborate with Marketing, Dev and UX on all projects.
Results:
Significant increase in sales through the App by adding promotional tiles & notifications.
Improved functionality by streamlining content.
Boost email signups by upgrading visibility.
Enhanced efficiency by training co-workers and modifying content production process.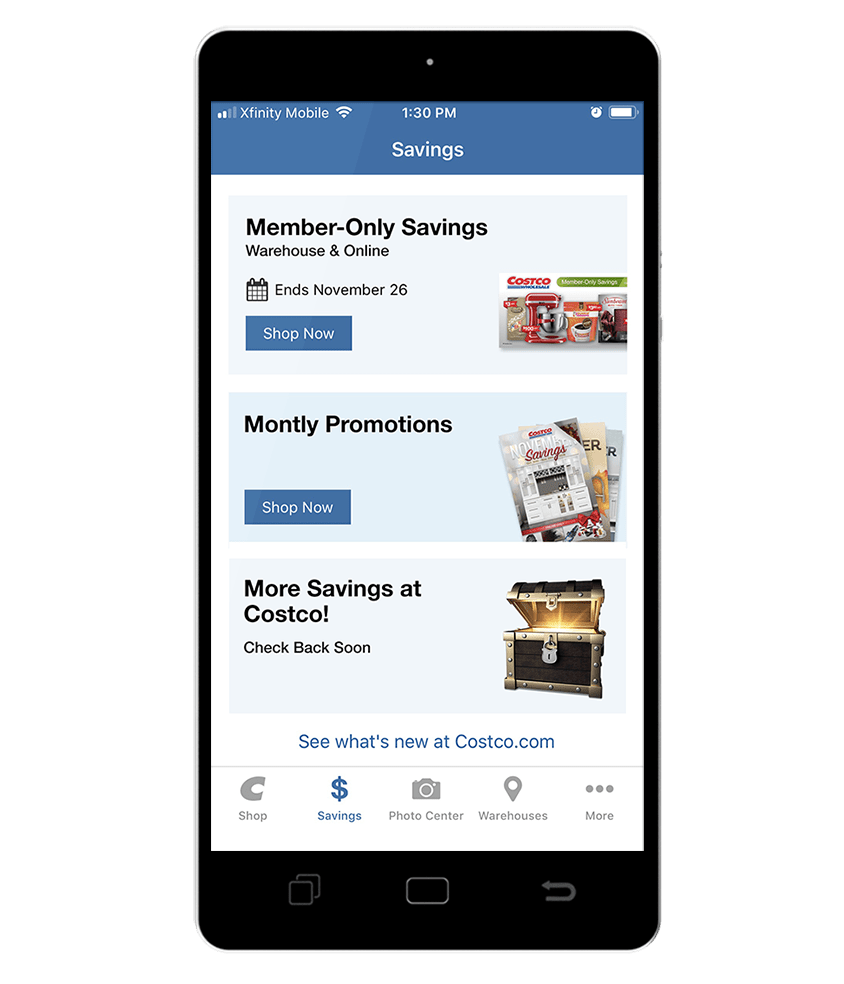 Costco App | Before
Three static tiles
Design is unchanging
Promotions turned on and off according to date
Limited promotions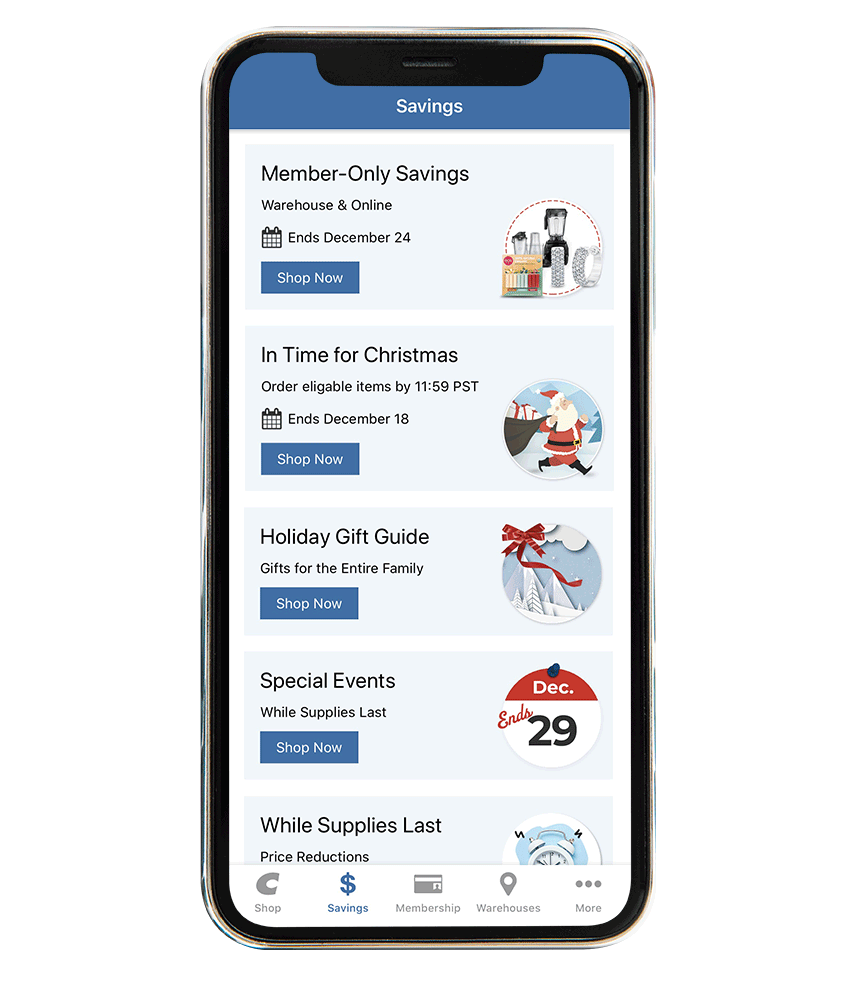 Costco App | After
Redesign of the Savings Panel tiles
Implement multiple promotions
Template & style update
Improved user experience
ADA compliance
Reduced clicks to purchase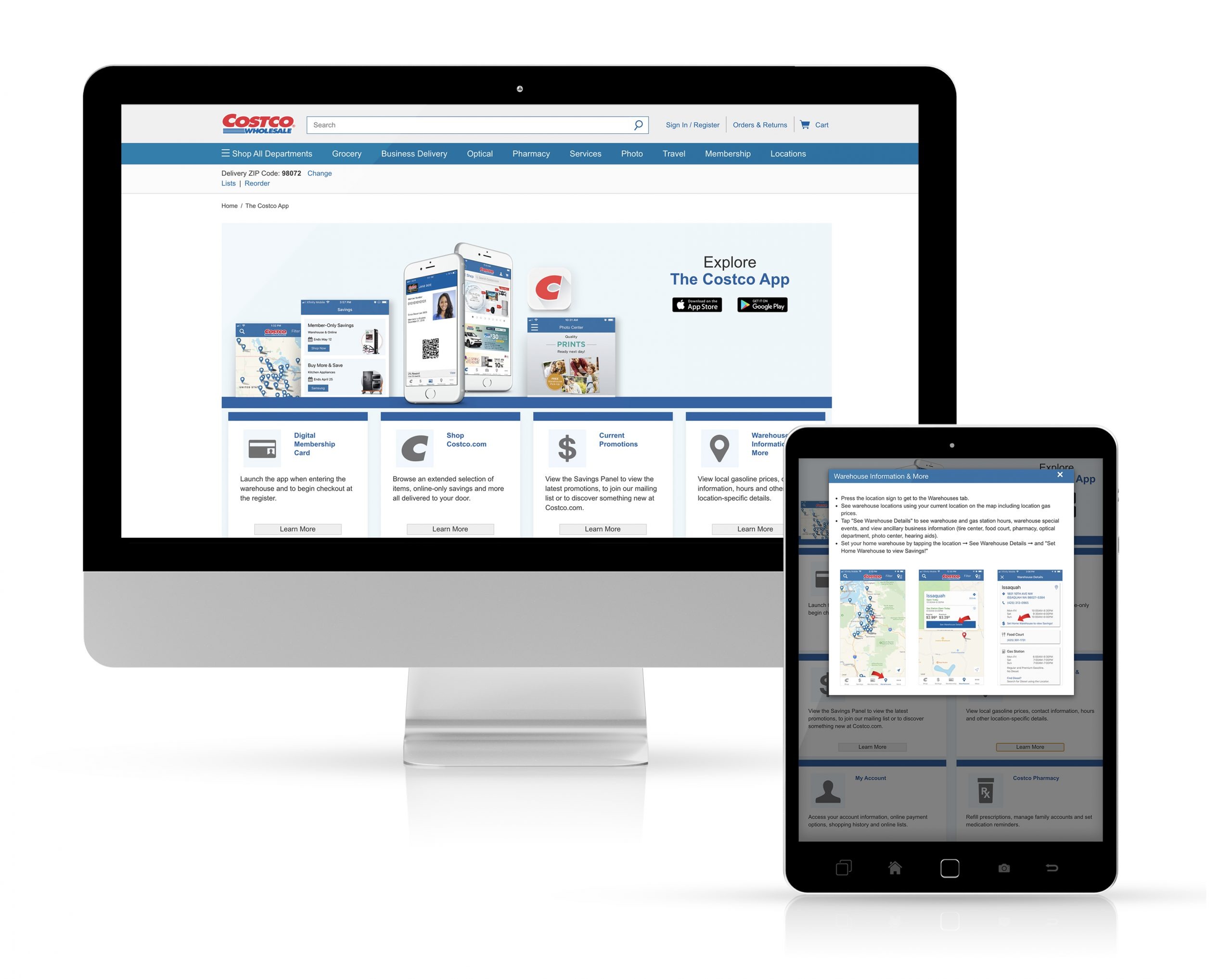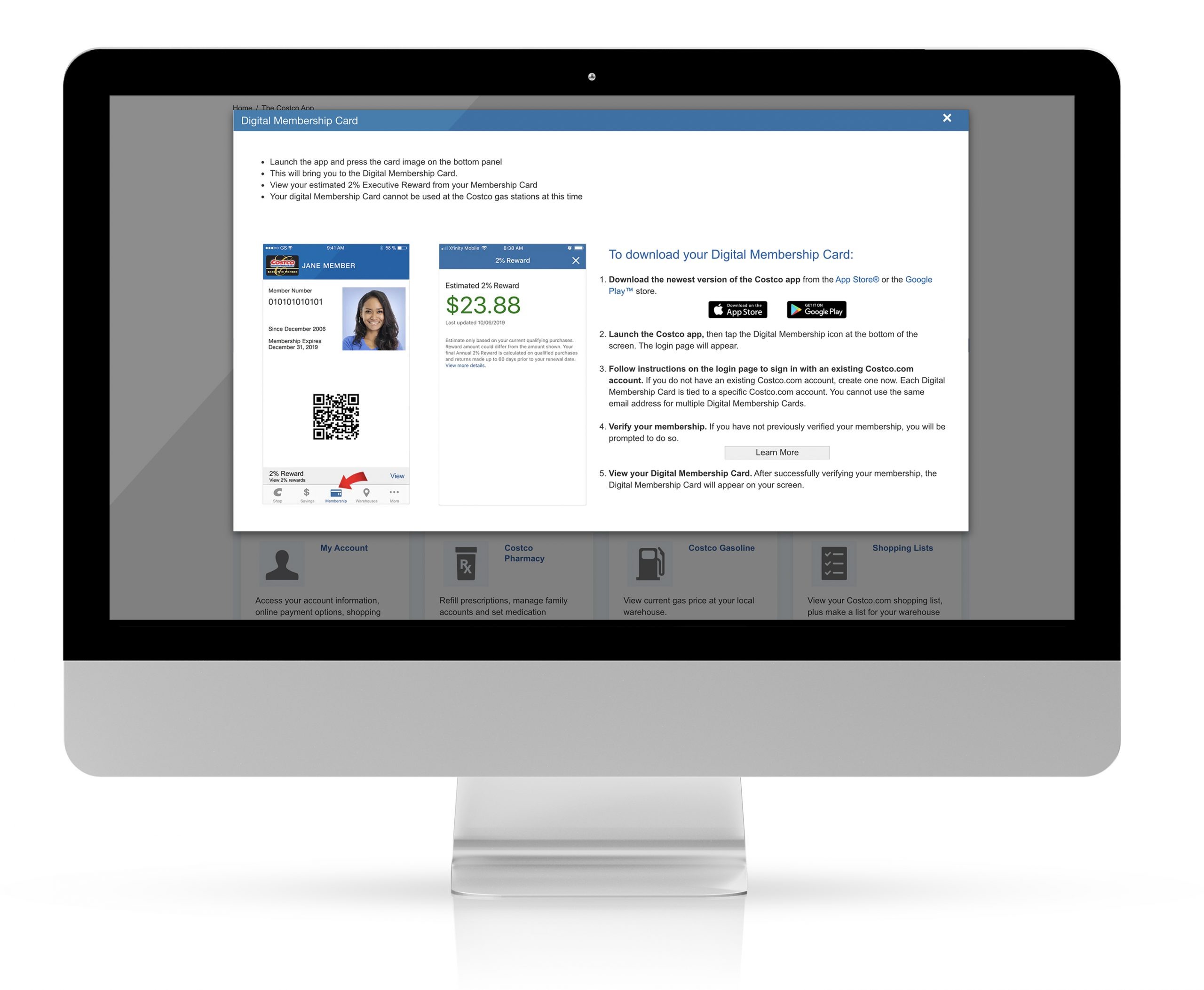 App Landing Page:
This webpage was created for Costco.com. It was built to educate consumers and increasing awareness of the Costco App. When Costco added the Digital Membership Card to the App they experienced a large spike in App use. This page was created to support customers use more effectively the different App functions.
Responsibility Include:
Web page design & code
Content Design
Costco Digital Membership promotional material
Leadership:
Over the last four years I have voluntarily taken a leadership roll with the Costco App. During this time the App and the tool to create content has gone through many iterations. I have worked alongside the lead developer, UX and Marketing to improve, troubleshoot and improve the App content and User Experience.
Responsibilities:
Design and implement App content
Troubleshoot with App Dev
Present UX feedback to stakeholders
Train other designers
Implement and test notifications
Coordinate marketing opportunities