The Challenge
Stephen Miller wrote his first book. As an author and speaker of the Christian faith he wanted to have a site that was descriptive of his work. He also wanted to stand out from all the other many writers out there. Although his writing is about Faith, it is mostly about the challenges to faith that life can bring, especially when you are young. He wanted to have a website that didn't just announce his religion, he wanted a site that would connect to his potential readers.
The Solution
We developed a site that contained a variety of interesting content. Firstly the imagery needed to be appealing and immediately tell you a little bit about the story. Secondly Mr. Miller is very active in his religious community and charity work. He wanted to share with those interested photos from the many missions he has been on and continues to go on. So we developed a blog that could be regularly updated for his travels.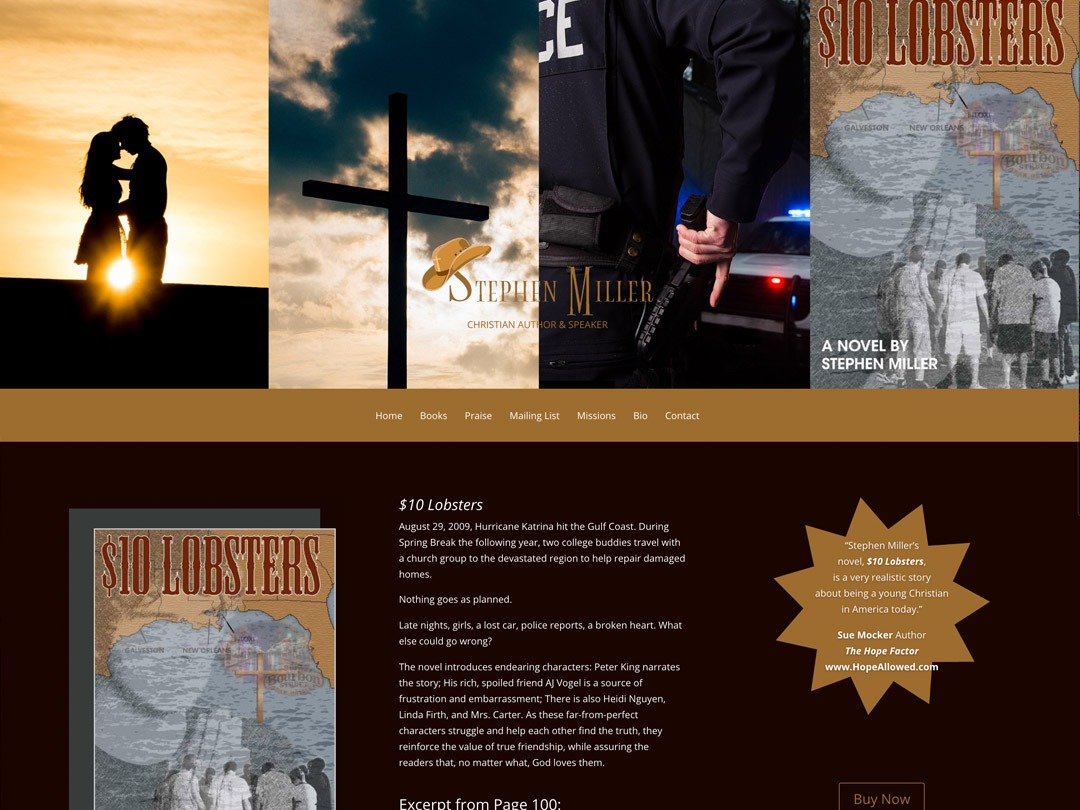 Visual Narrative
Talk to your audience with imagery.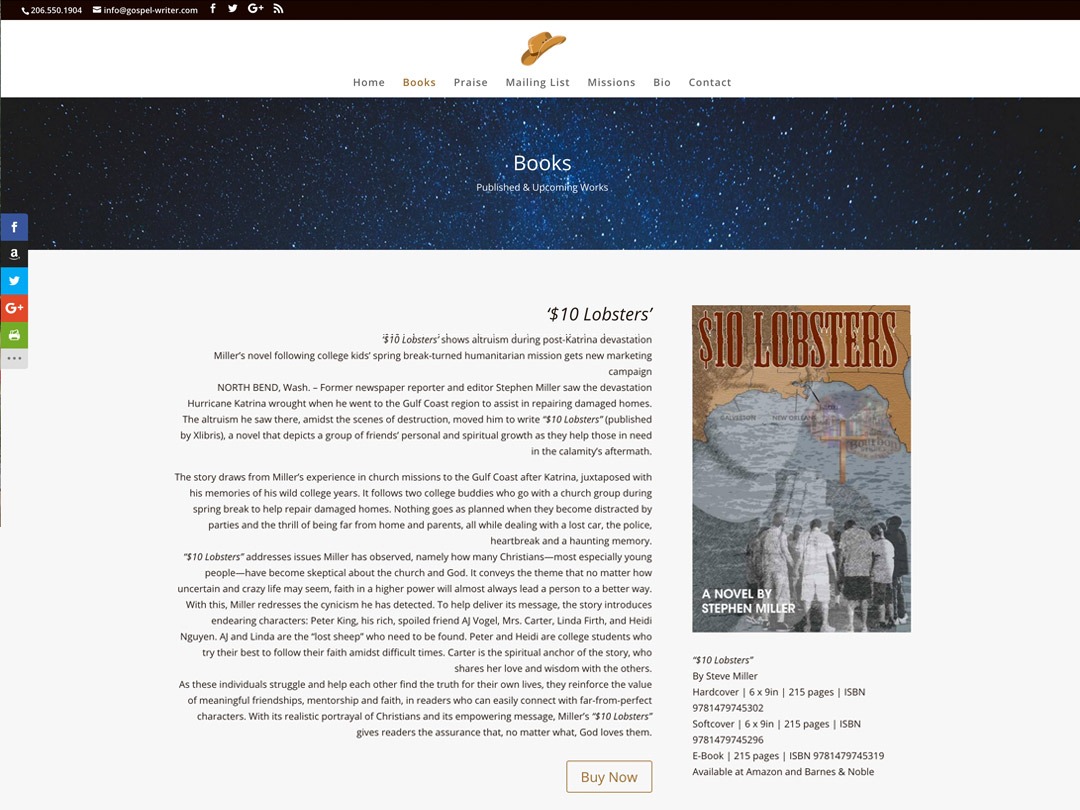 Sell Your Book
Simple ways to sell your product online.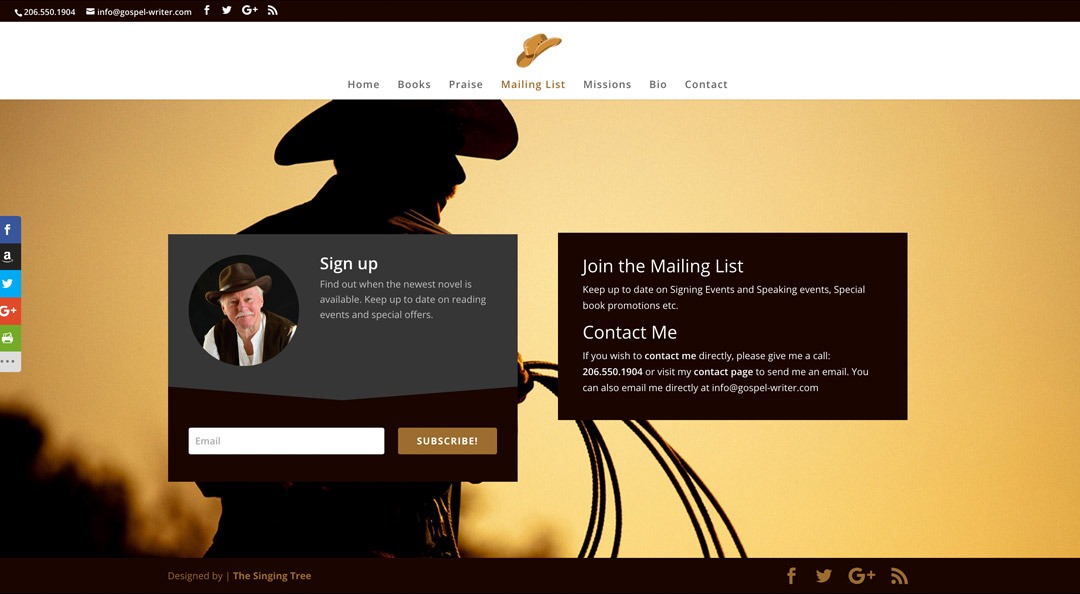 Mailing Lists
Automated mailings generated from your website updates.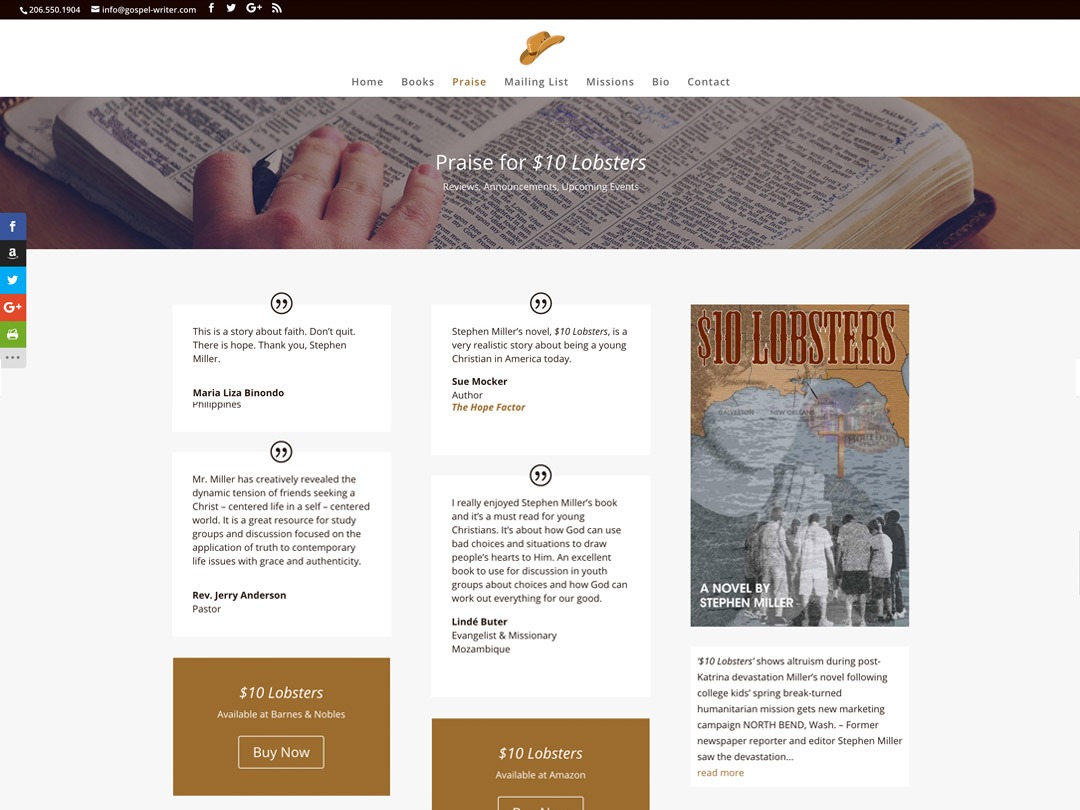 Stand Out
Make sure others notice your work.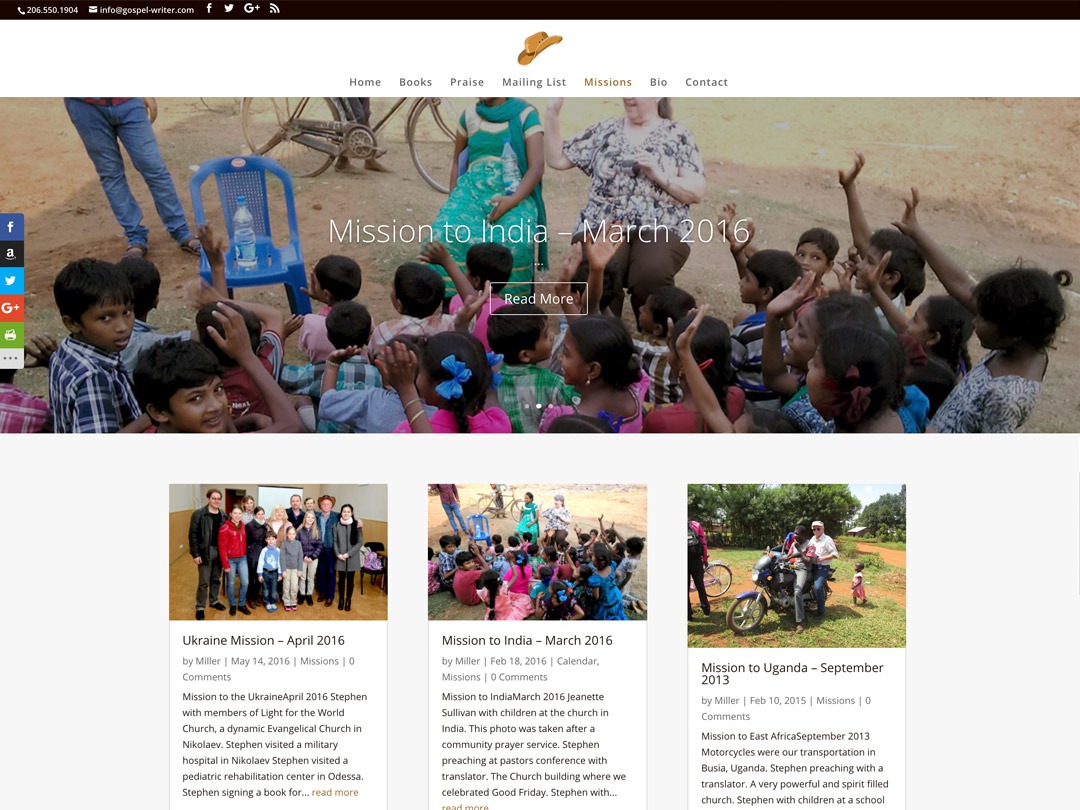 Blog Feeds
Tell your story and keep your customers interested.
Ready for Your New Website?
Creative minds welcome!