The White House
This hand painted sign is made with oil paint on wood and finished with a clear varnish. It was painted to hang over a playhouse door. The children called their playhouse the "The White House" hence the name on the sign. There are many the humming bird and petunias in the garden surrounding the house, so they were logical choices as part of the artwork.
Project Details
Date: July 2014 Skills: Fine Art, Oil Painting, Design.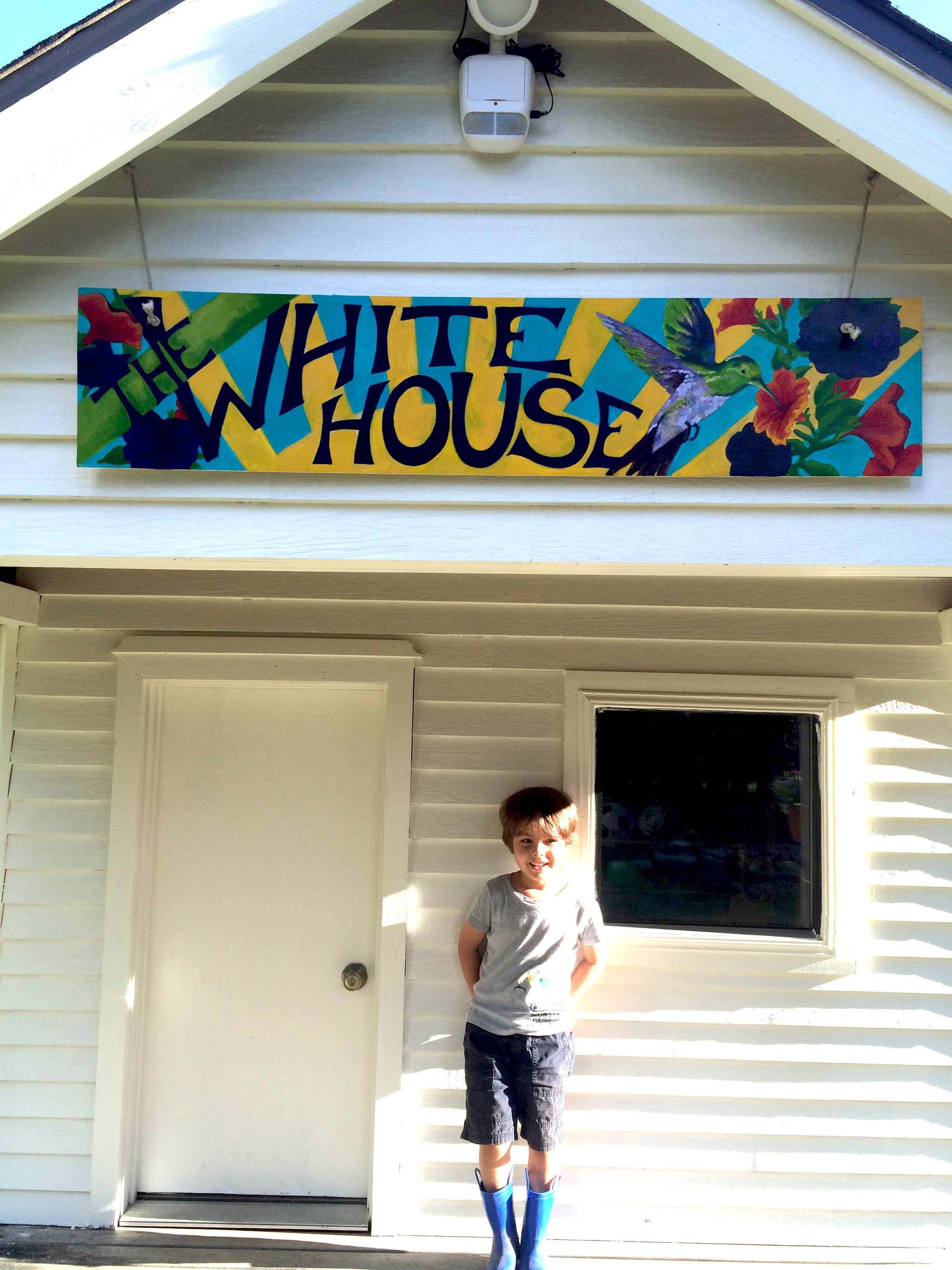 Features
The playhouse is a miniature house. It is built child-size with all the features of a normal home. The sign fits nicely above the front door.
The Sign is hung by rope for a rustic, cowboy look.
It is painted on plywood with oil paint and a clear finish to protect it from the elements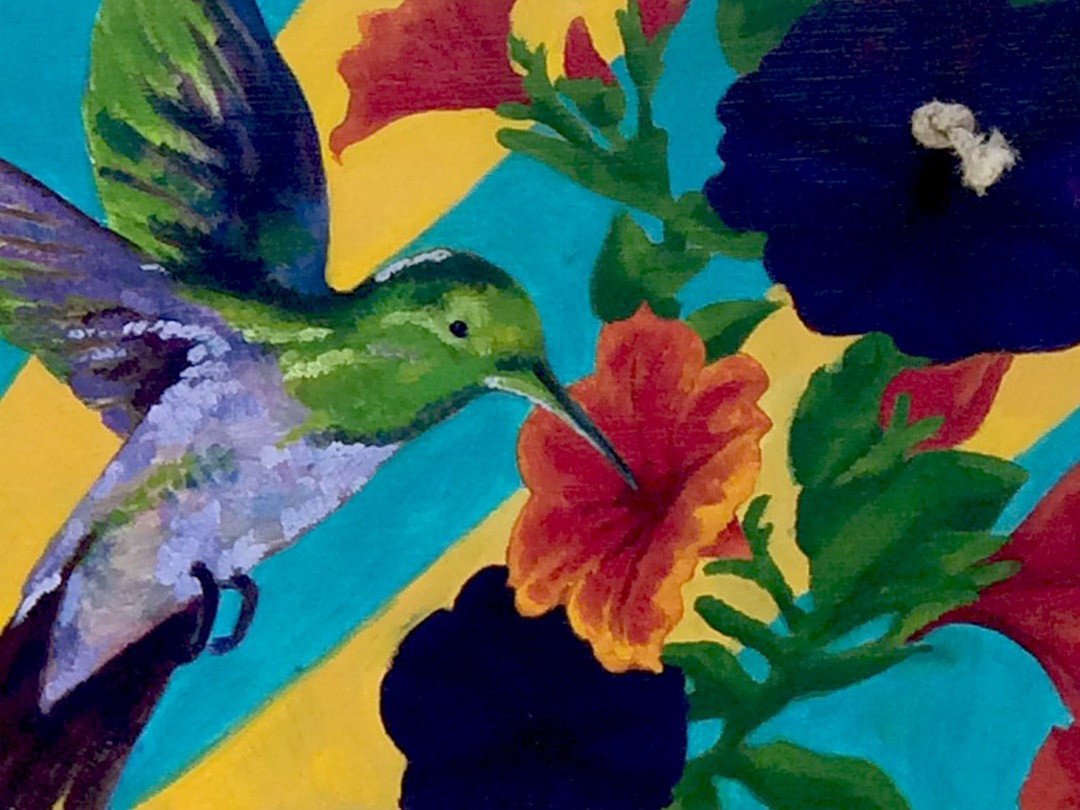 Custom Signs
Do you have a special space at home, a unique business or store. I would be happy to make a custom sign to suit your needs.