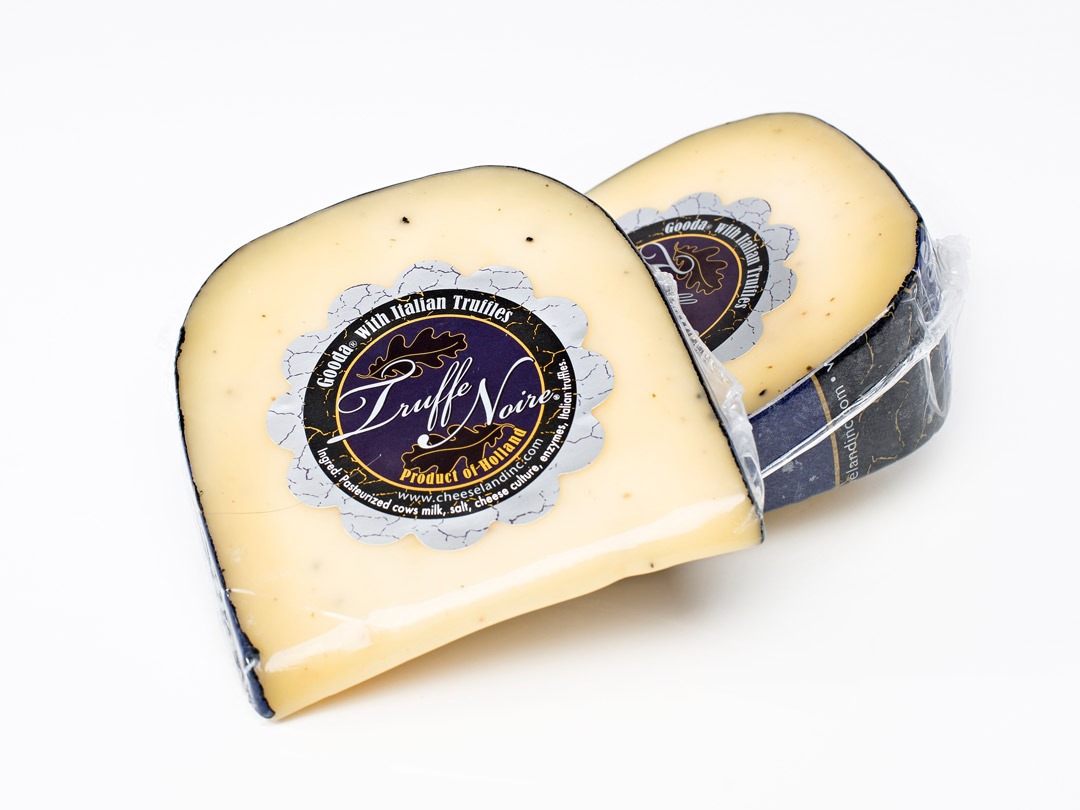 Packaging Design
This cheese company imports high quality Gouda cheese from the Netherlands. They hired me to create packaging for their newest unique gouda creations. The large wheel label is printed on a tissue paper, in Holland. That paper is placed on the cheese surface instead of wax. The smaller label is placed on the pre-cut cheese, its color & design match the larger wheel label for product recognition.
Project Details
Client: Cheeseland Inc. Date: December 2007 Skills: Packaging Design, Illustration.
Truffe Noire – Truffle Cheese
Cheeseland Inc. wanted an elegant label for their gourmet truffle cheese. Interlacing the text with my oak leaf illustration, contrasting the black, gold, silver and purple. I created the regal logo with the texture of black truffle in the background.