The Challenge
To make an information packed site appealing, user-friendly and easy to navigate.
The Solution
A well planned structure, with a user friendly, colorful interface. Navigation tools kept minimal for straight forward browsing. Search tools for both product and localized stores.
Visual Navigation
Structured for easy use.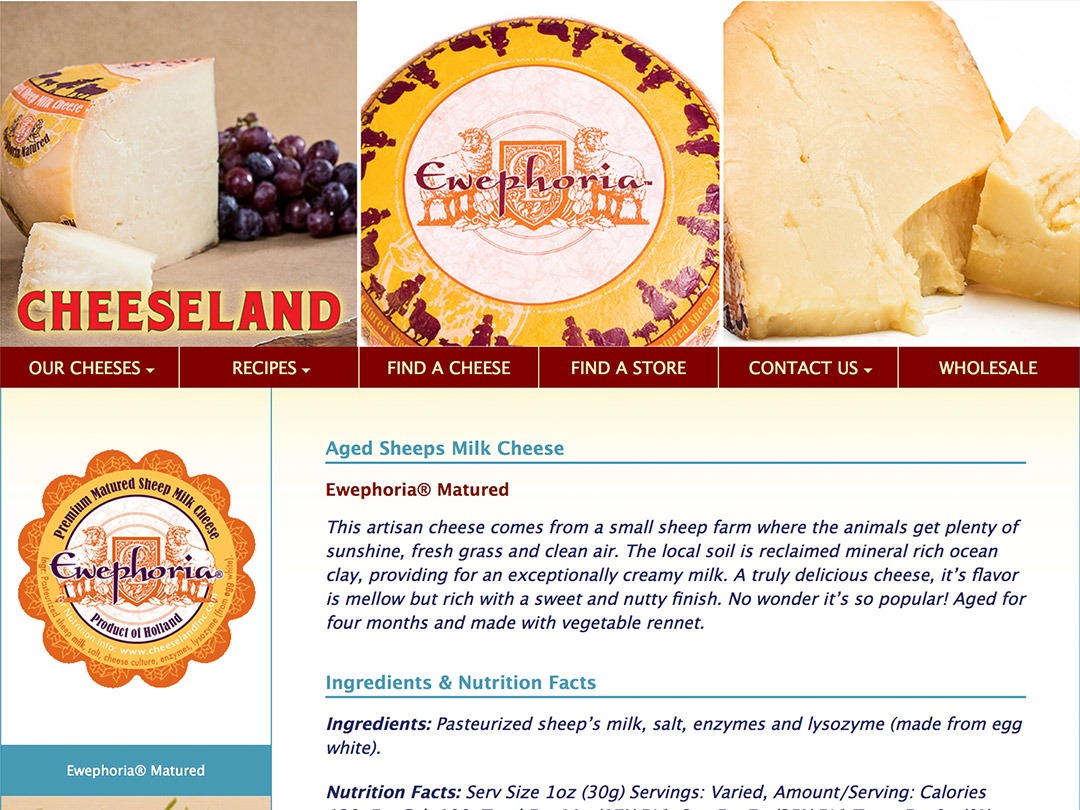 User Friendly Interface
An information packed site that is easy to use.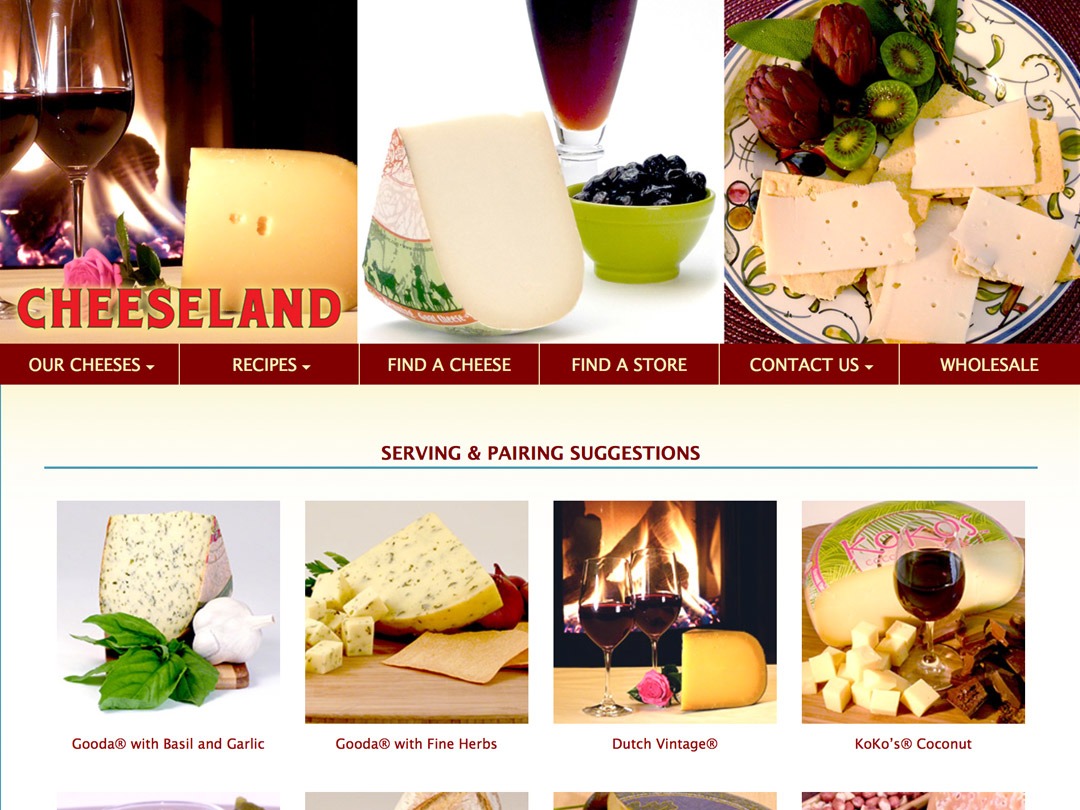 Inspired visuals
Filled with images to keep you engaged.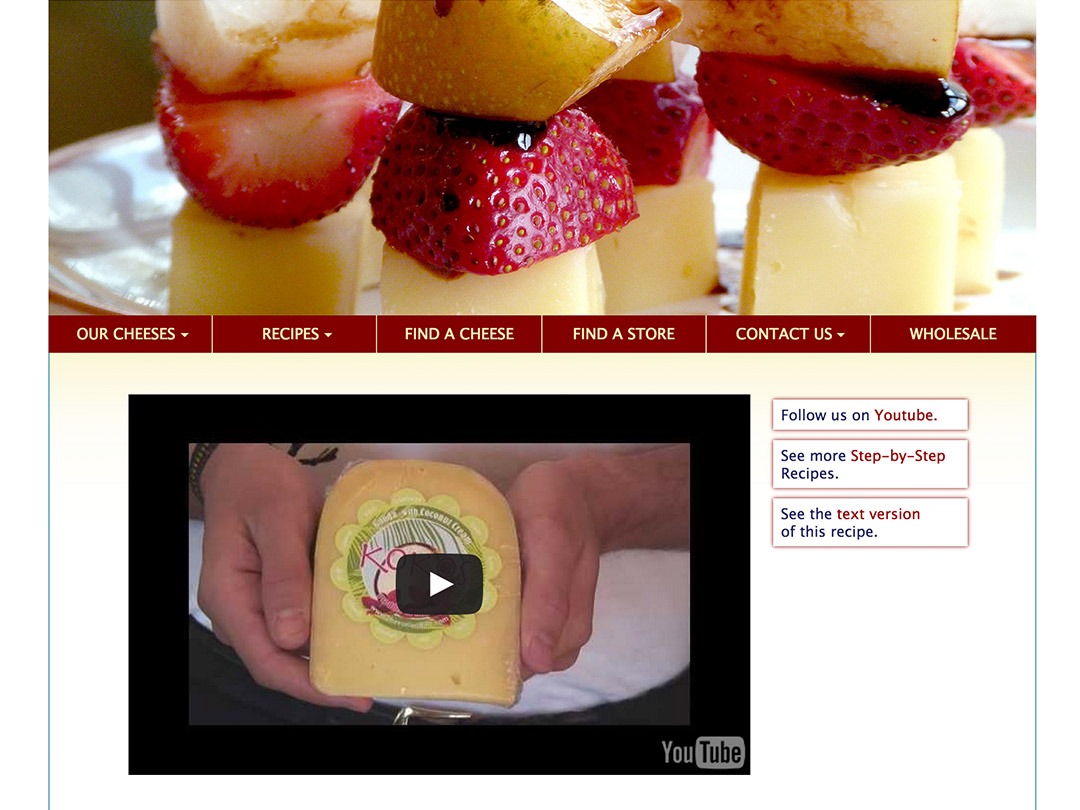 Integrated Videos & Social Networking
Packed with videos and options for social-networking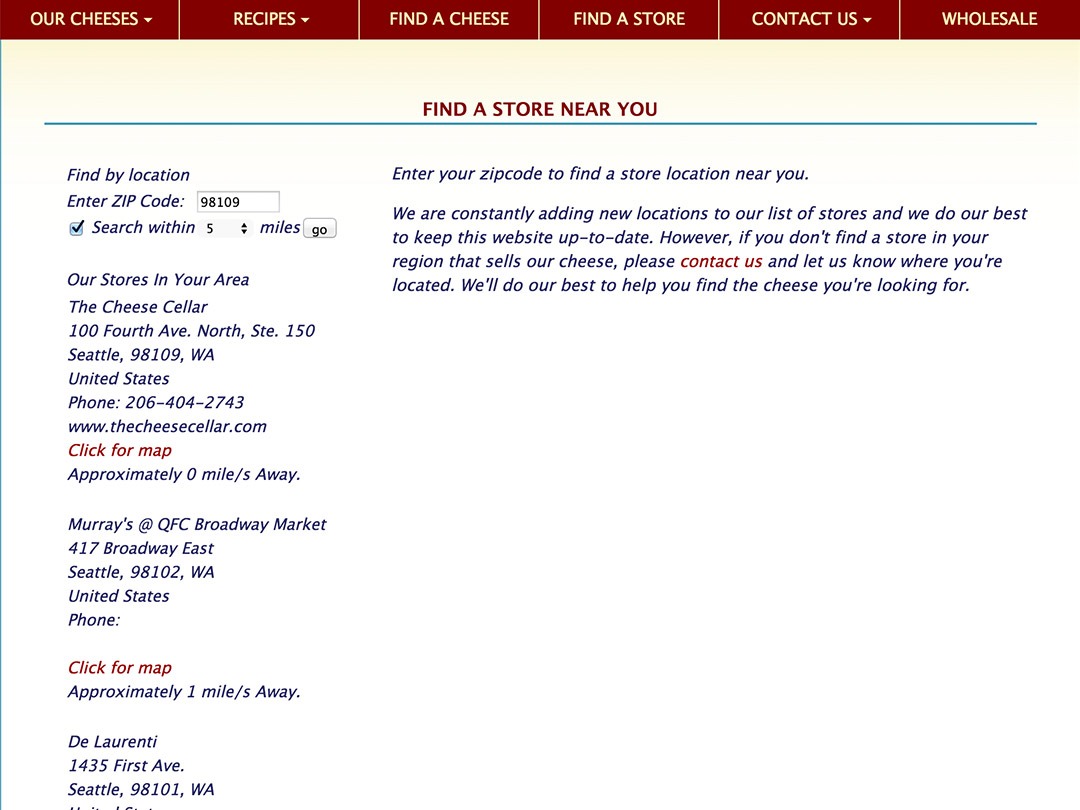 Search Tools & Database
A local store finder and database along with a product search tool.
Mobile Refresh
Recently updated to a mobile friendly interface
Rebuilt From the Inside Out
Ready for touch screens and all size displays.
Extensive Testing
Reaching demographics from known users with expansion to new markets.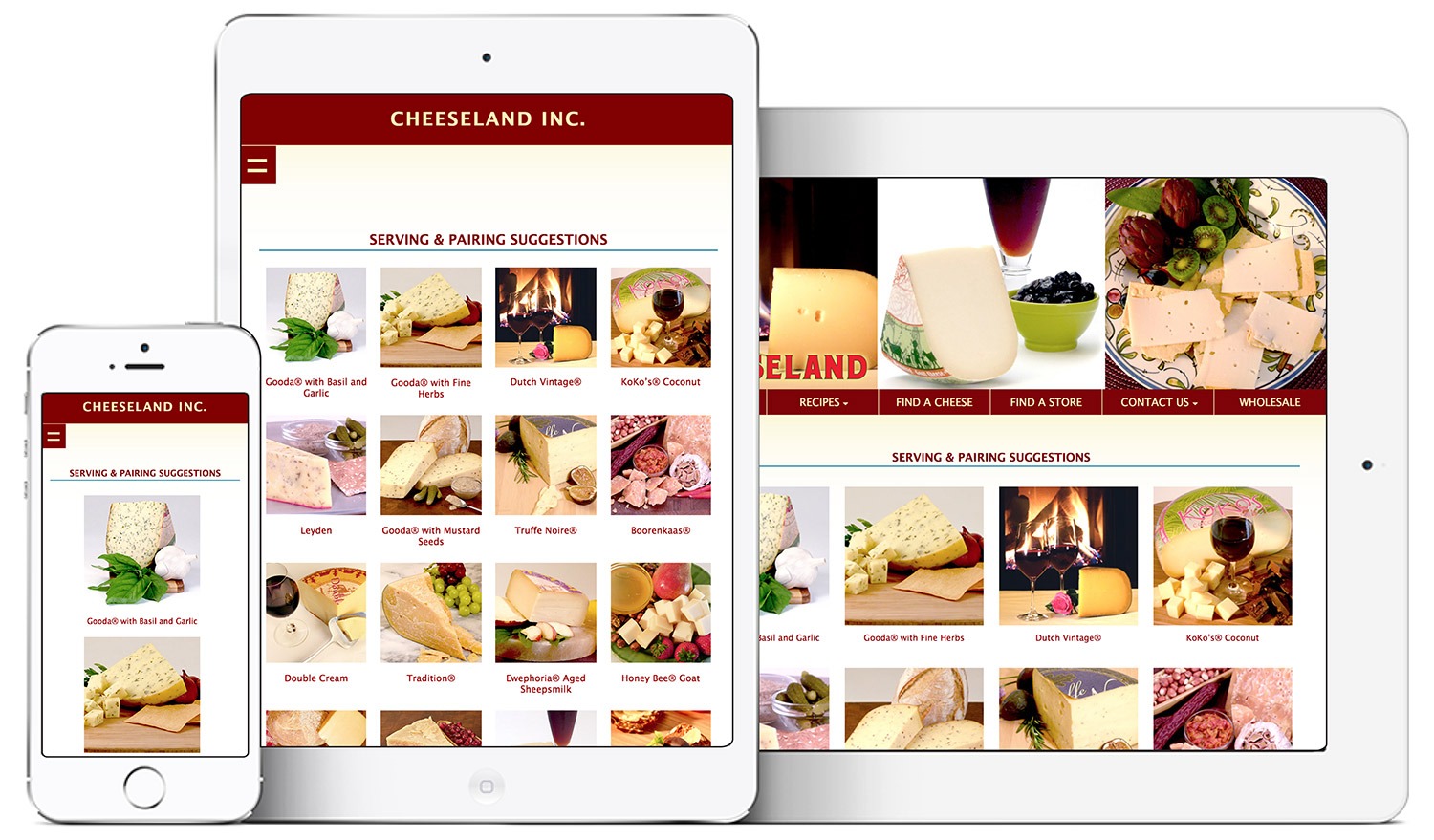 Mobile Copatablity

98%

98%

Website Traffic

50%

50%

International Viewers

75%

75%

Customer Response

60%

60%
The Results Were Amazing
Seeing is believing, visit the site to find a colorful, easy to use, information packed website: Nutrition information, recipe videos, cheese and wine pairings, and a store finder to find the product locally.
Cheeseland Inc. Designs
Visit my Packaging Portfolio to see more creative designs for Cheeseland Inc.