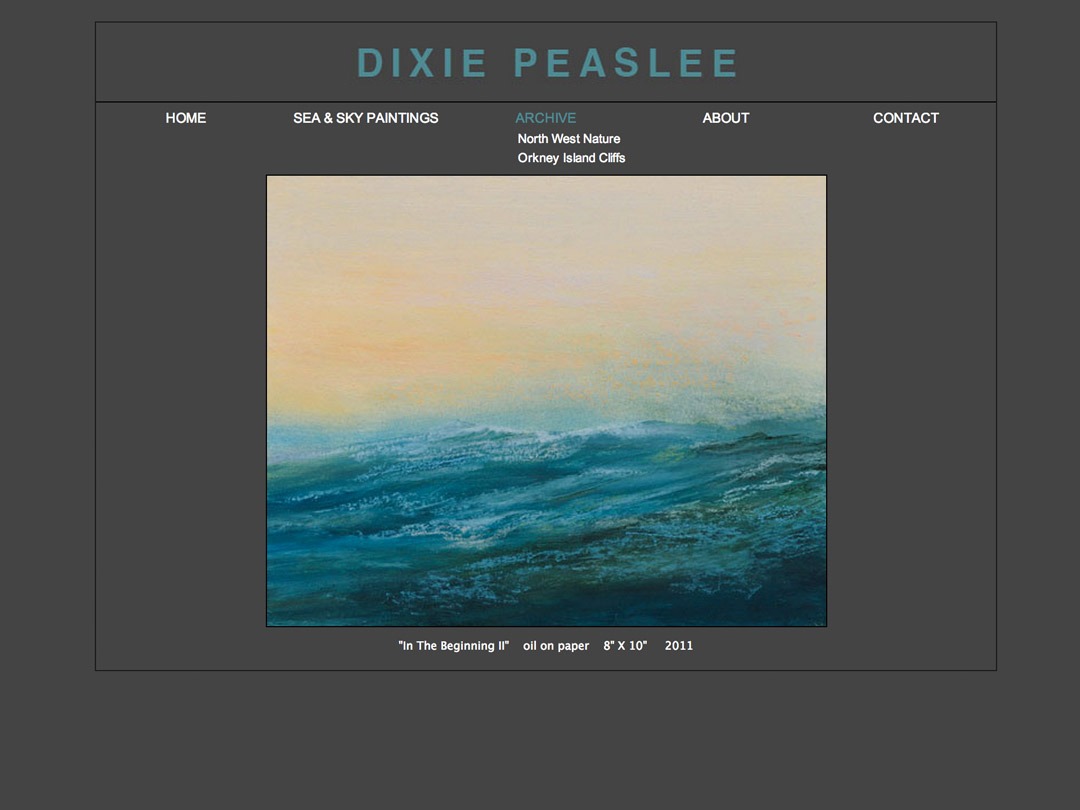 Dixie Peaslee Artist Portfolio
A Seattle based artist requested a portfolio website.
Project Details
Client Dixie Peaslee, Artist
Date 2007
Skills Web Design
Project Description
Dixie Peaslee, an artist based in Seattle Wa. asked me to help her put her work on-line. We developed a site for both her current and past work. We categorized her artwork in a way that highlighted each type of art. We sat down together to choose color and design elements that suited her taste.
Features
Using a minimalist structure and colors that highlighted her paintings, we put together anartist portfolio that was both visually appealing and easy to navigate.
Visit Dixie Peaslee's Website