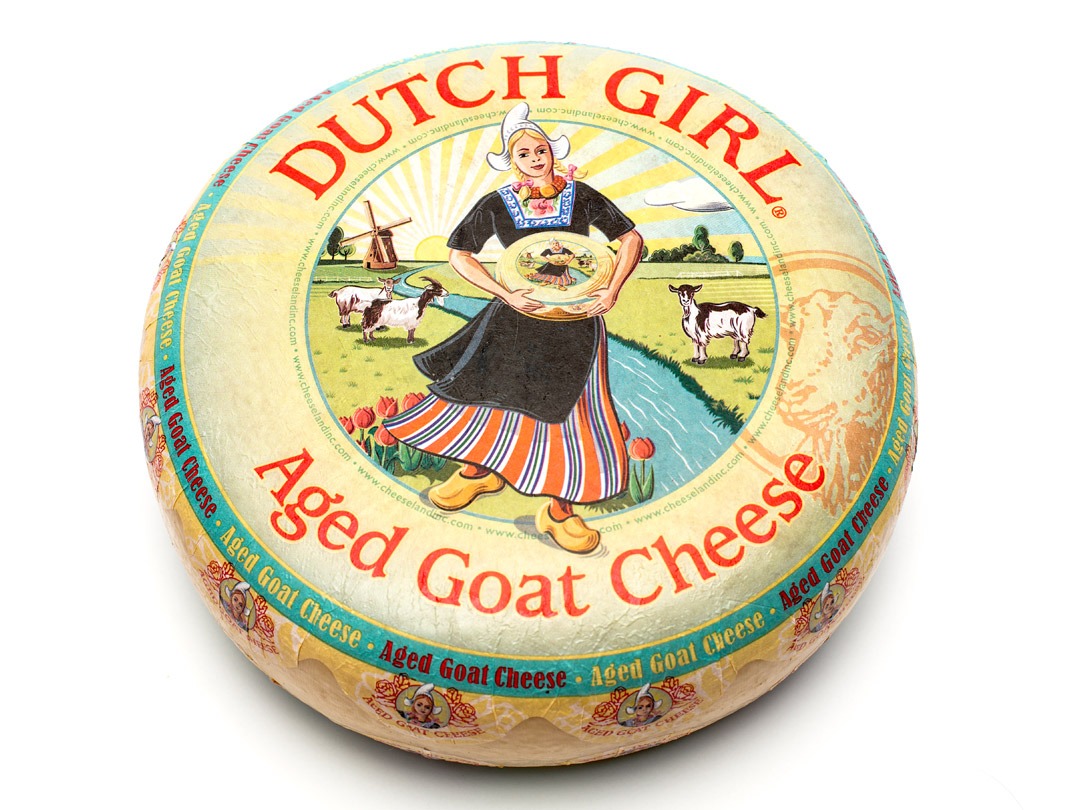 Project Details
Client: Cheeseland Inc.
Date: August 2015
Skills: Packaging Design
Dutch Girl®
Aged Goat Cheese
Cheeseland Inc. created a special aged goat cheese. They wanted to use their new logo design on the label. Using the bright and cheerful colors we had put together on the logo I was able to create a modern, yet traditional, Dutch cheese label.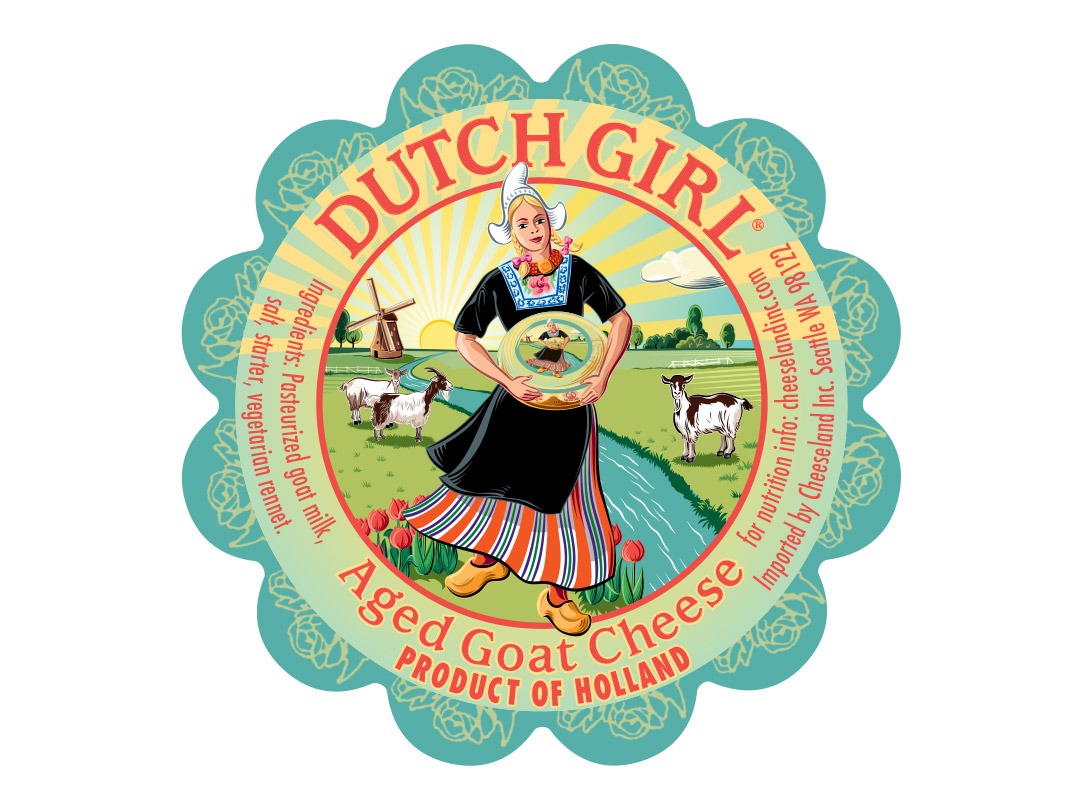 Packaging Design
This cheese company imports high quality Gouda cheese from the Netherlands. They hired me to create packaging for their newest unique gouda creations. The large wheel label is printed on a tissue paper, in Holland. That paper is placed on the cheese surface instead of wax. The image above is of the smaller label placed on the pre-cut cheese, its color & design match the larger wheel label for product recognition.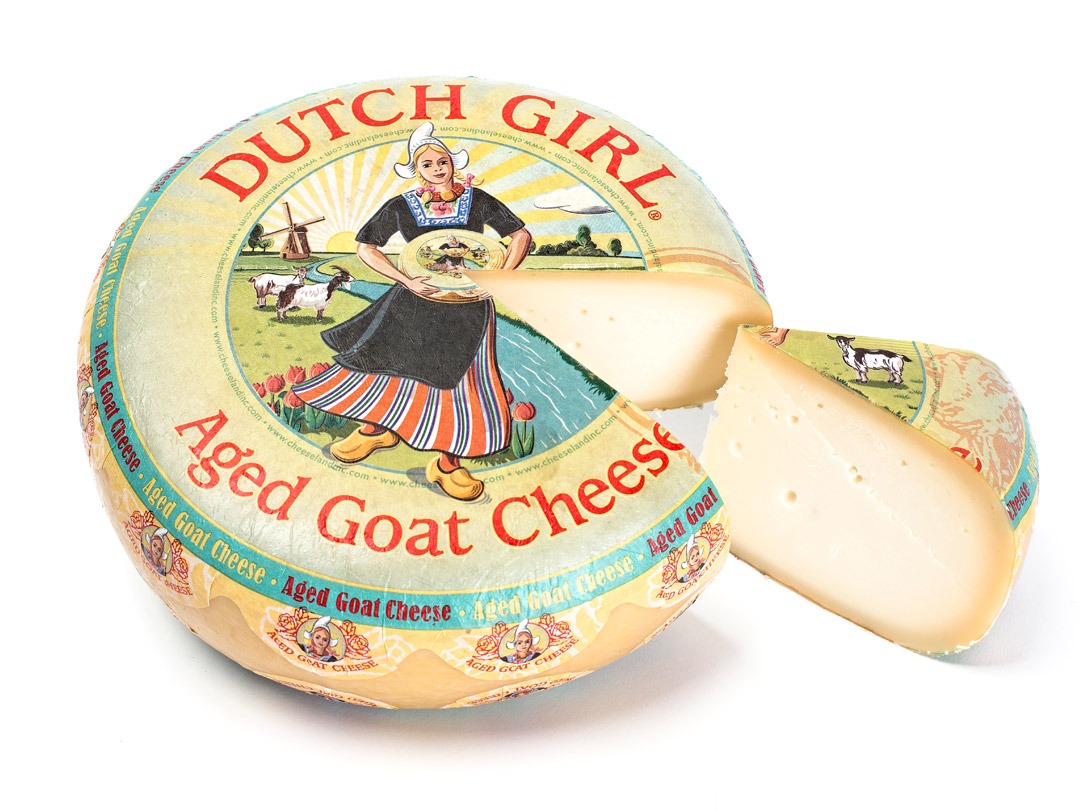 See more label designs for Cheeseland Inc.
packaging