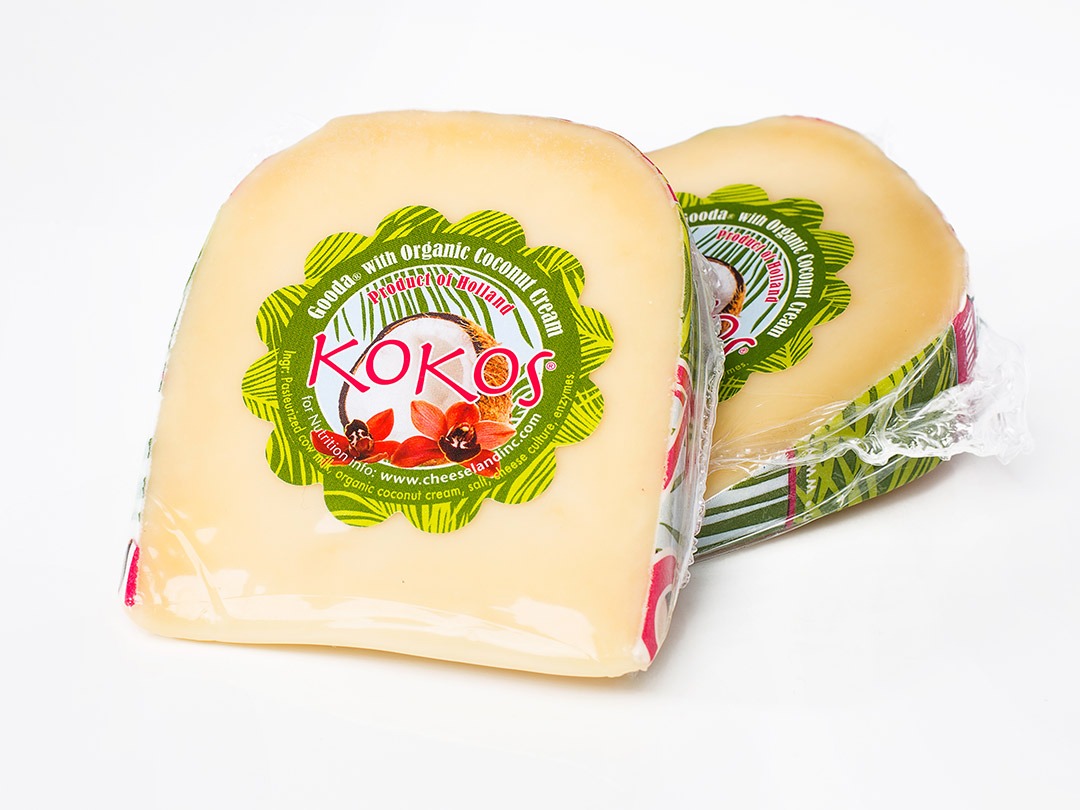 Packaging Design
This cheese company imports high quality Gouda cheese from the Netherlands. They hired me to create packaging for their newest unique gouda creations. The large wheel label is printed on a tissue paper, printed in Holland. That paper is placed on the cheese surface. The color & design of the smaller label matches the larger wheel of cheese for product recognition.
Project Details
Client: Cheeseland Inc. Date: August 2011 Skills: Packaging Design, Illustration.
Kokos Coconut Cheese
Cheeseland Inc. created a gouda cheese with organic coconut milk added for flavor. They wanted an tropical color scheme that gave a happy feeling. So we created a label from a tropical island. Later, in 2014 we redesigned all the smaller consumer labels for the whole collection of cheese from a traditional cheese label to the new florette shape.
Project Details
Client: Cheeseland Inc.
Date: August 2014
Skills: Packaging Design
Snack Size
Now launching new packaging for some of their favorite cheeses. These small bite size pieces are sold in a pack of five. I designed the new packaging to match the already established branding.
Cheeseland Inc. Designs
Visit my Packaging Portfolio to see more creative designs for Cheeseland Inc.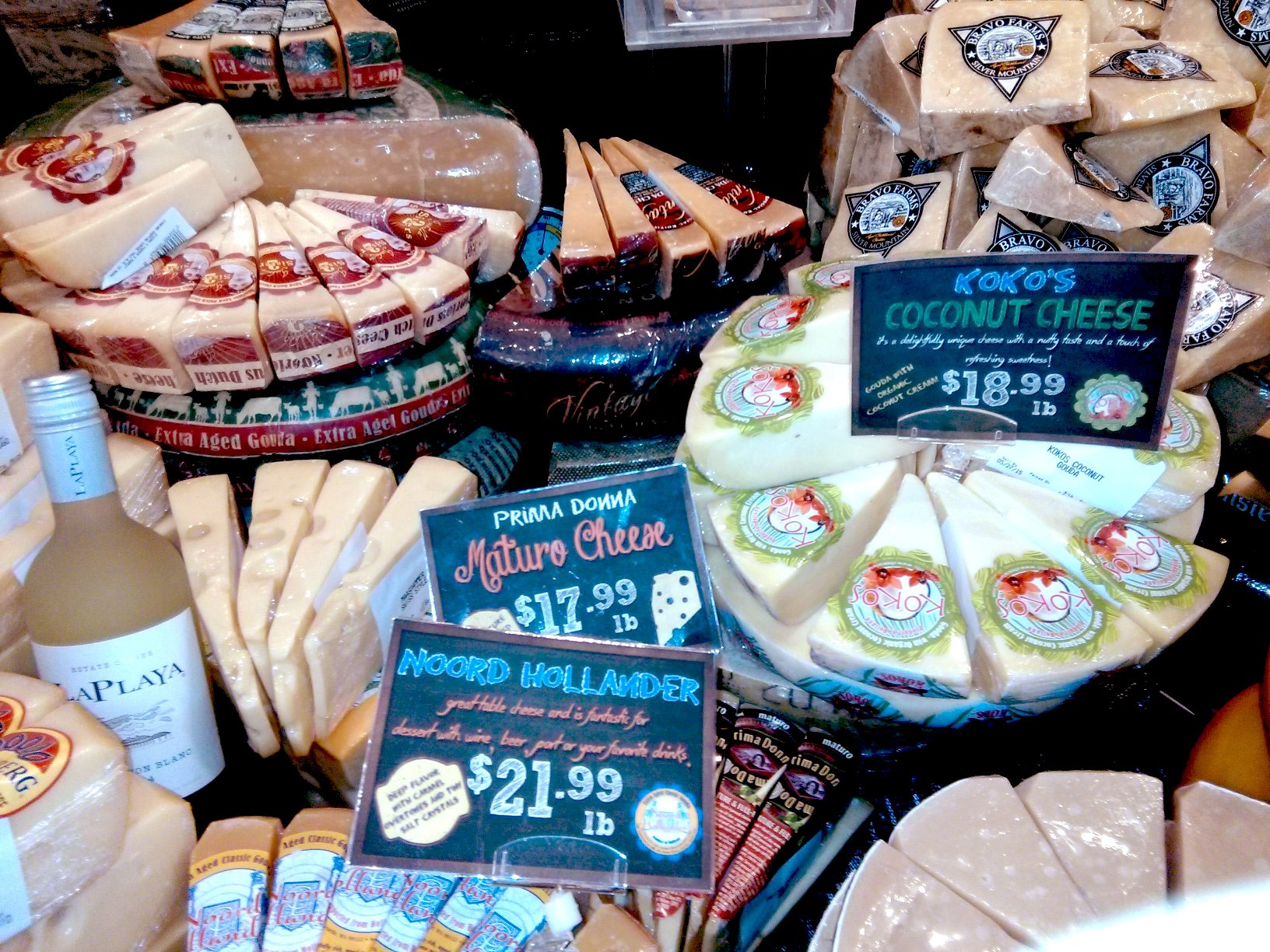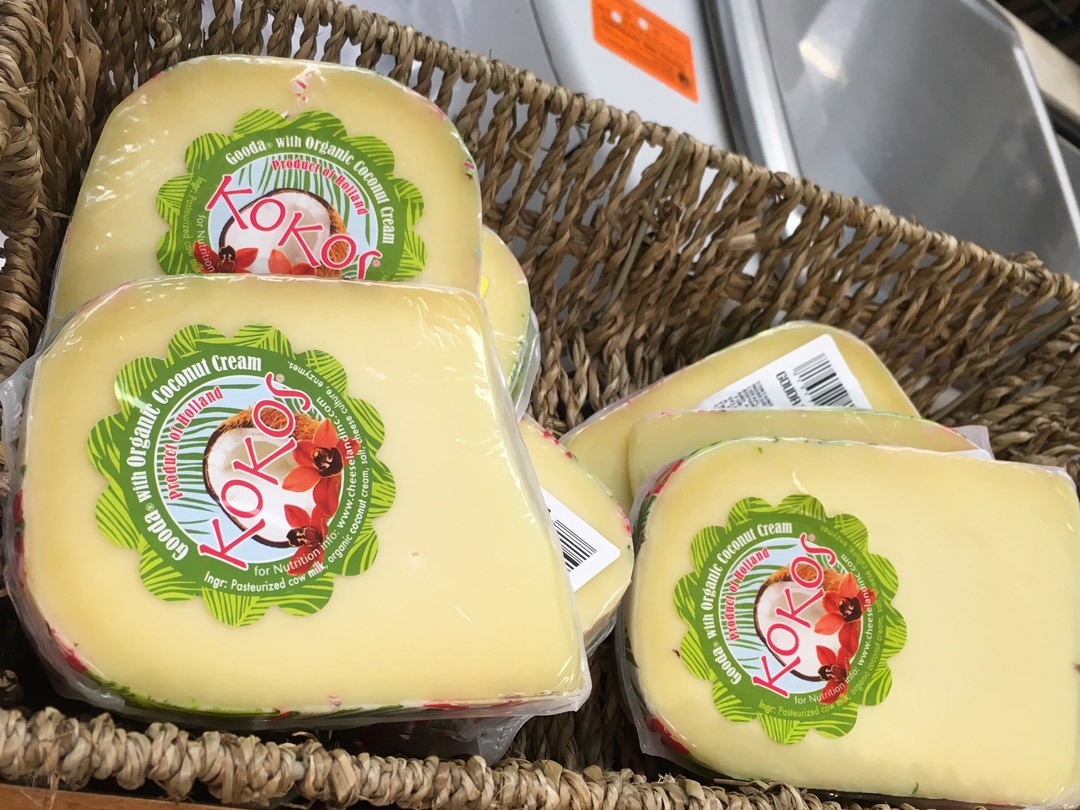 On Location
Left: At Sigona's in Palo Alto, Ca
Right: At QFC in North Bend, WA