The Challenge
Martina had built her own website, but found it very challenging. She was able to put the content together, but couldn't get the look she wanted. She was frustrated and came to me for my creative input.
The Solution
Martina agreed to let me be creative with her design. I did some editing to her written content and completely recreated the design to be visually appealing, easy to read and navigate.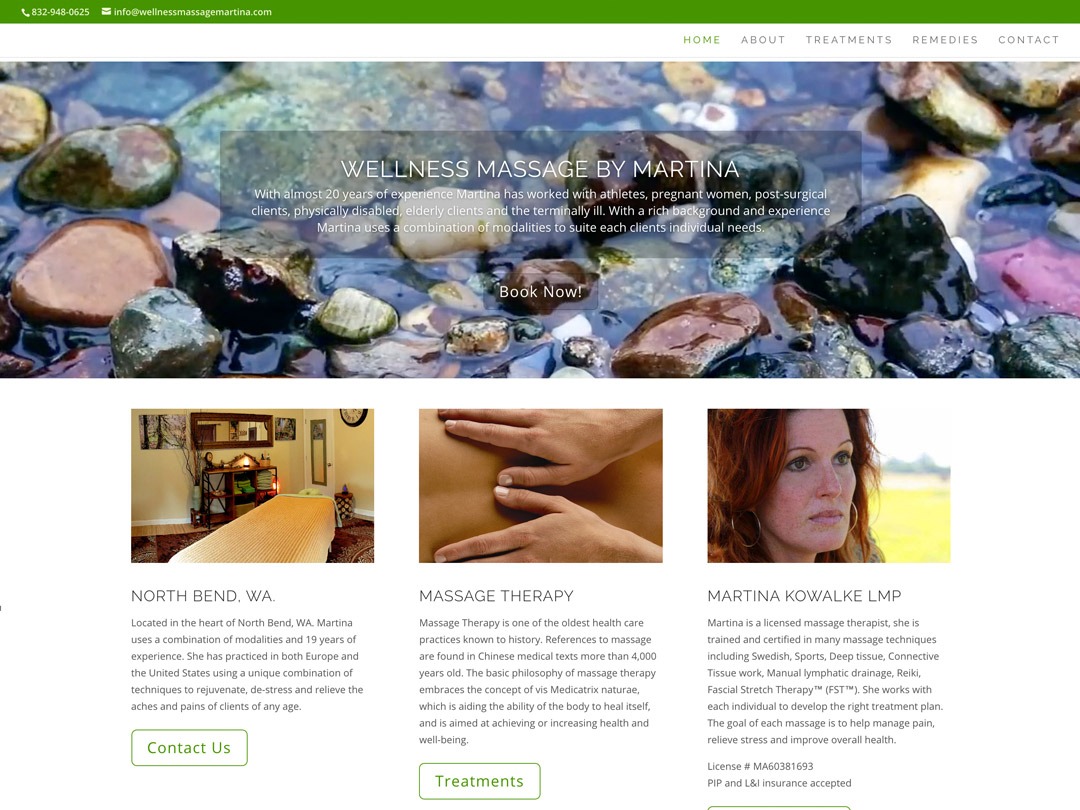 Visual Impact
Use of creative imagery and color.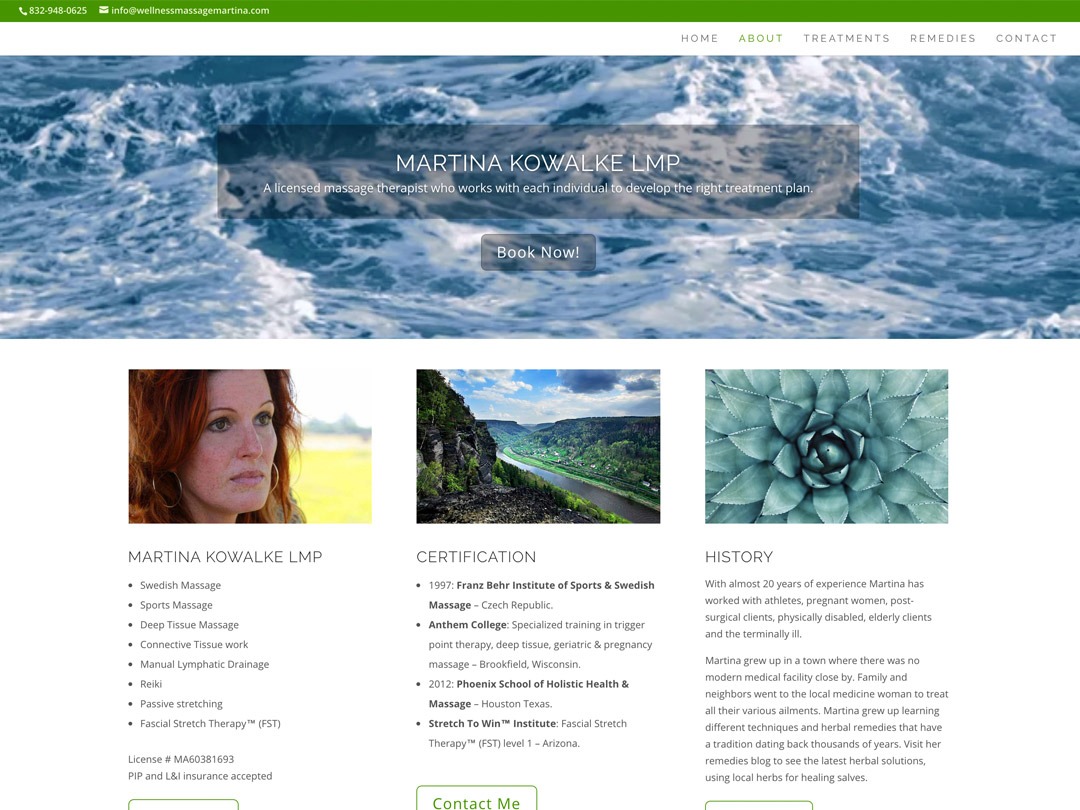 Organized Content
Text layout and editing for easy to find content.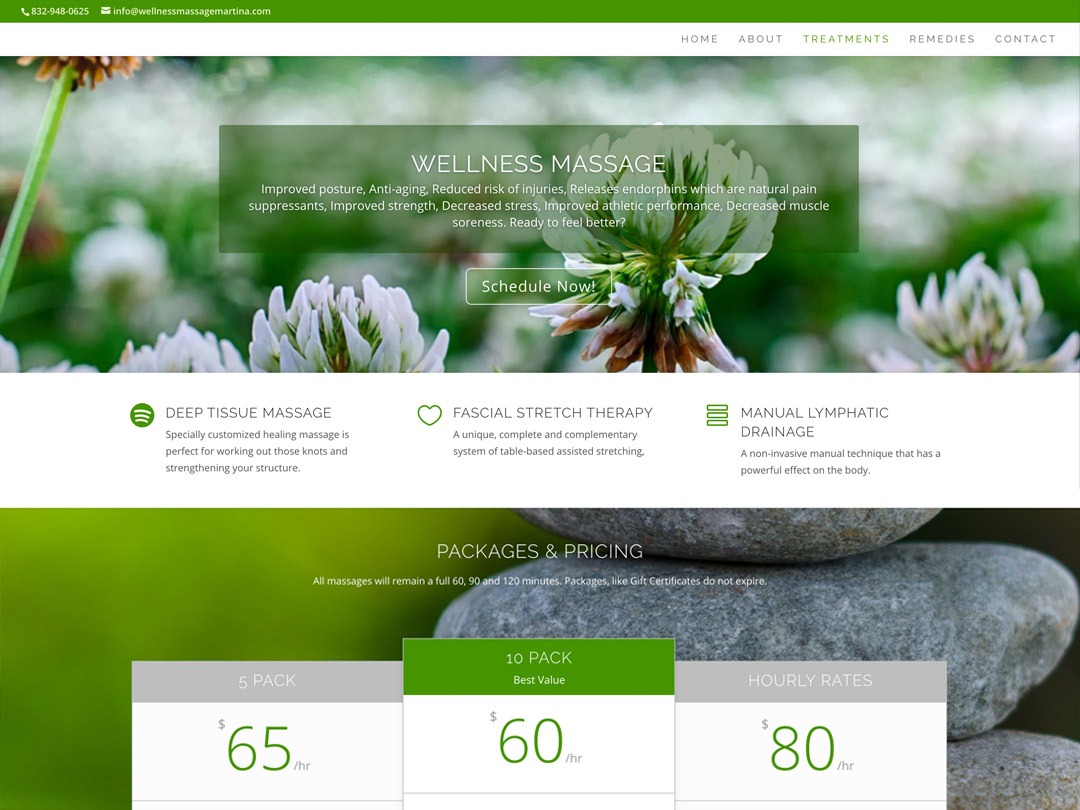 Visual Navigation
Highlight important content.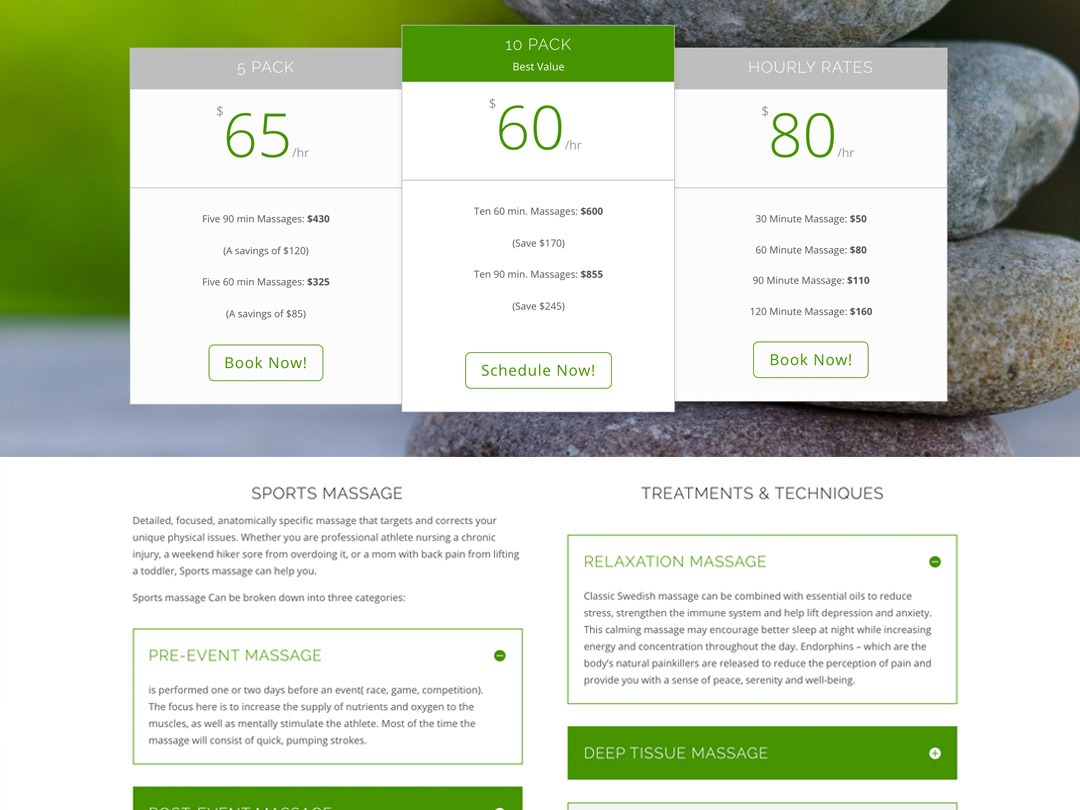 Inspired visuals
Visually promote your services.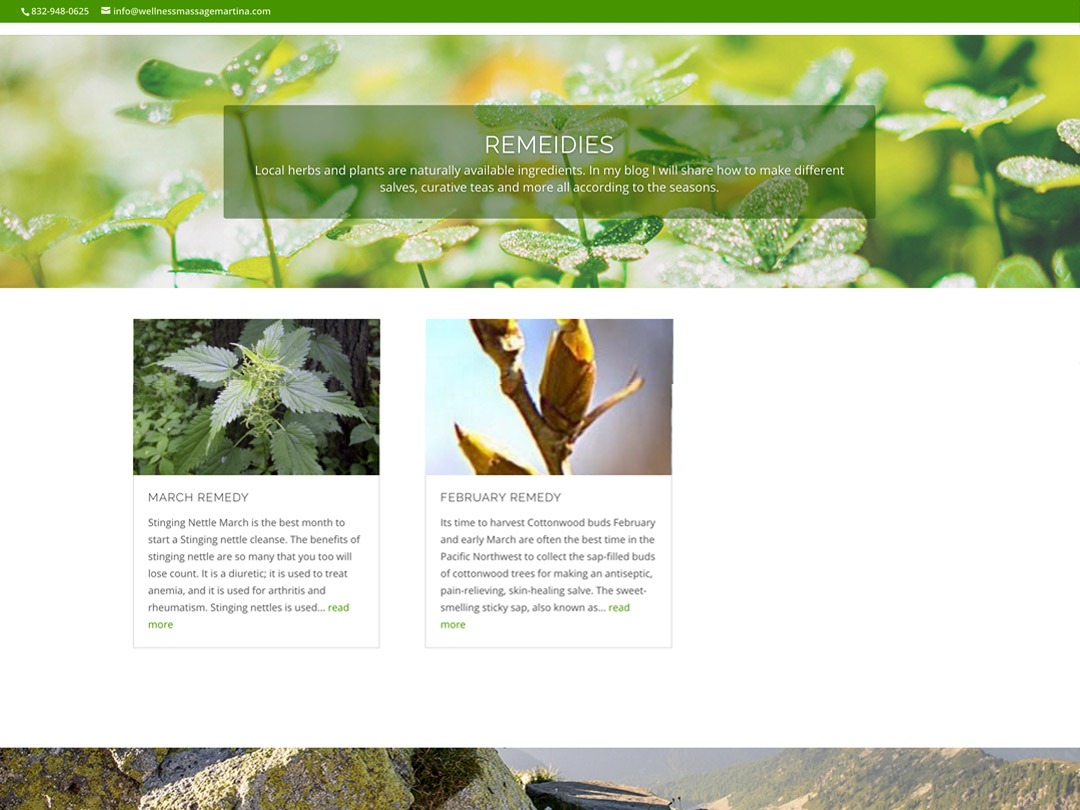 Blog Feeds
Share your unique knowledge with your clients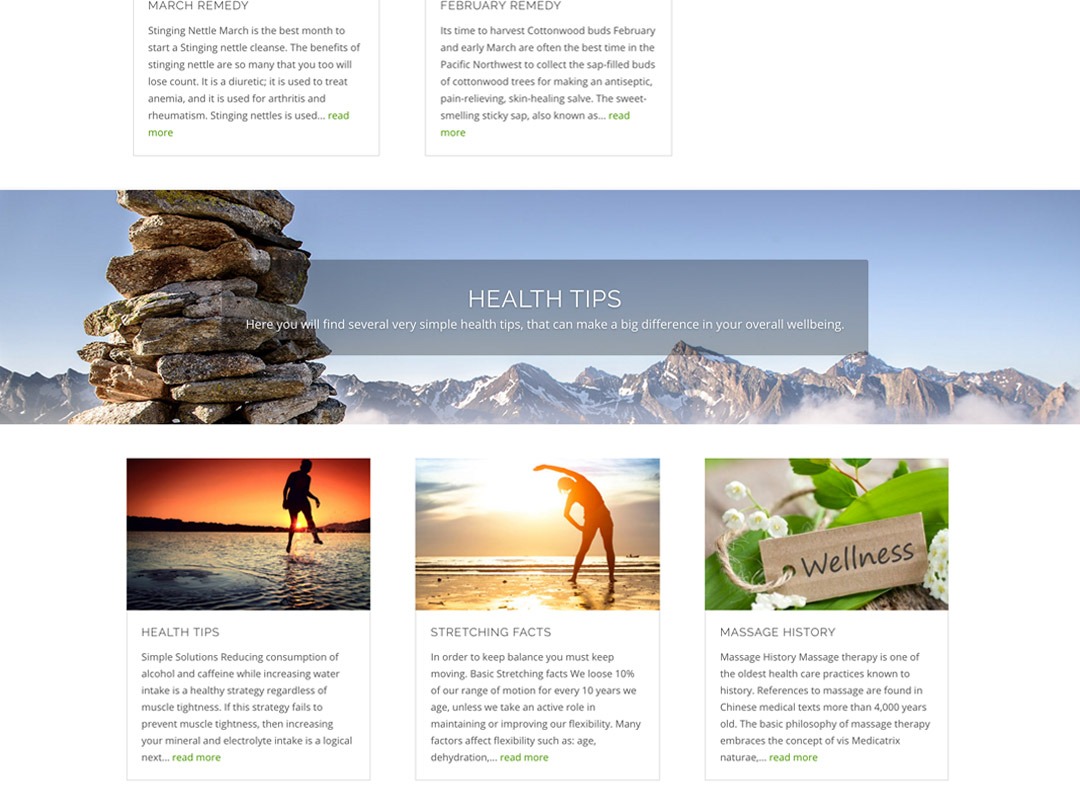 Connect with Clients
Maintain a relationship with your clients by sharing your knowledge.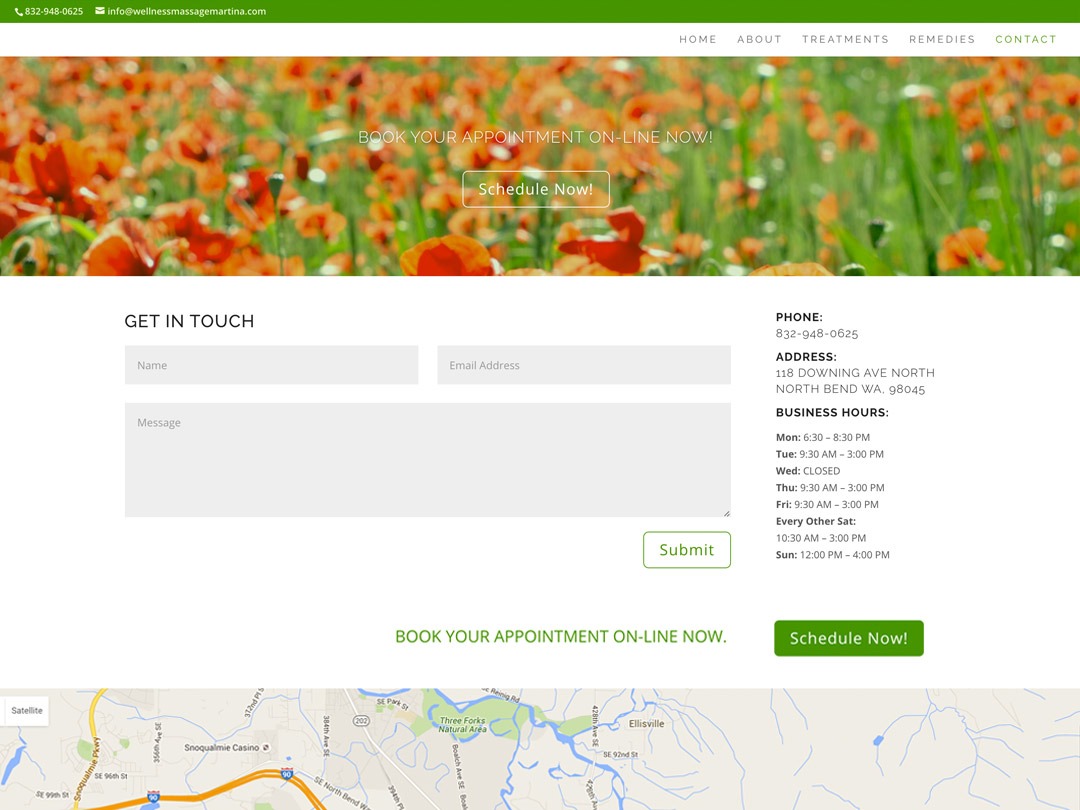 Make it Easy
Make sure your clients can find you.
Ready for a New Look?
Contact me today to see what I can do for your business.