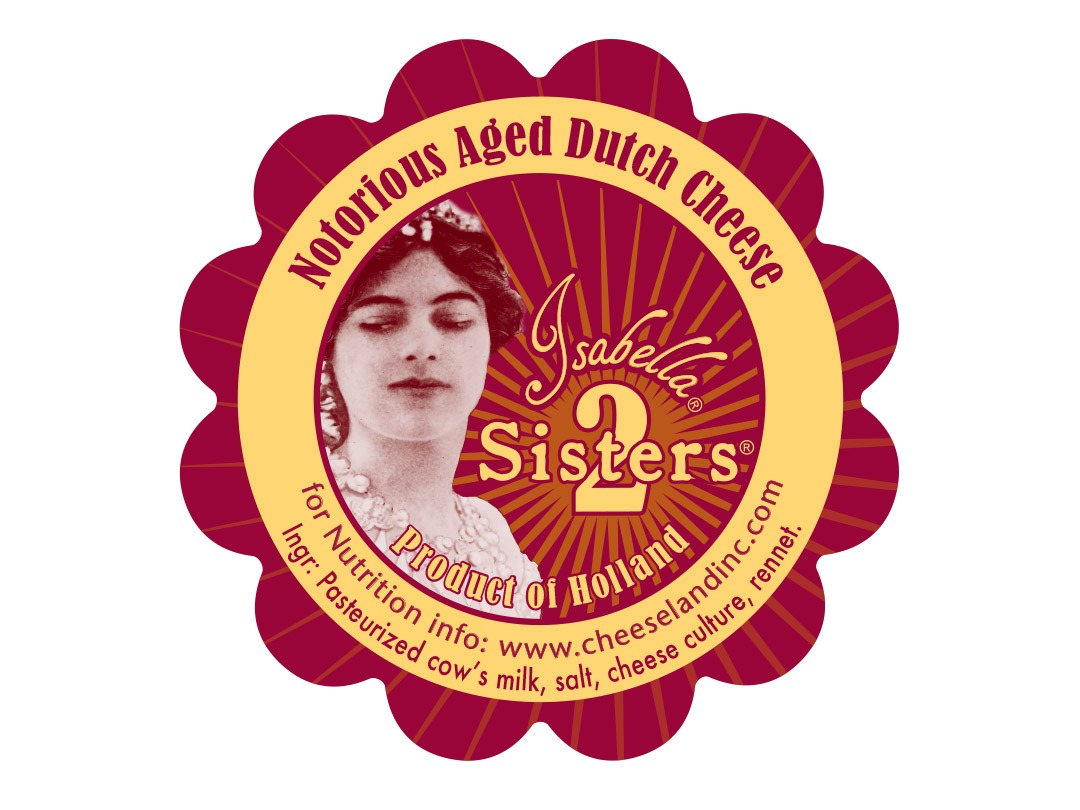 Two Sisters® – Isabella®
Cheeseland Inc. wanted a label for two different cheeses, one aged longer than the other, made from the same ingredients. We chose the name Two Sisters® to represent both cheeses, then gave each cheese it's own name. Isabella® is the younger of the two. The woman on the label is Mata Hari. She is an infamous Dutch dancer and spy.
Project Details
Client: Cheeseland Inc. Date: August 2007 Skills: Packaging Design
Packaging Design
This cheese company imports high quality Gouda cheese from the Netherlands. They hired me to create packaging for their newest unique gouda creations. The large wheel label is printed on a tissue paper, in Holland. That paper is placed on the cheese surface instead of wax. The smaller label is placed on the pre-cut cheese, its color & design match the larger wheel label for product recognition.
Project Details
Client: Cheeseland Inc.
Date: August 2014
Skills: Packaging Design
Snack Size
Now launching new packaging for some of their favorite cheeses. These small bite size pieces are sold in a pack of five. I designed the new packaging to match the already established branding.
Cheeseland Inc. Designs
Visit my Packaging Portfolio to see more creative designs for Cheeseland Inc.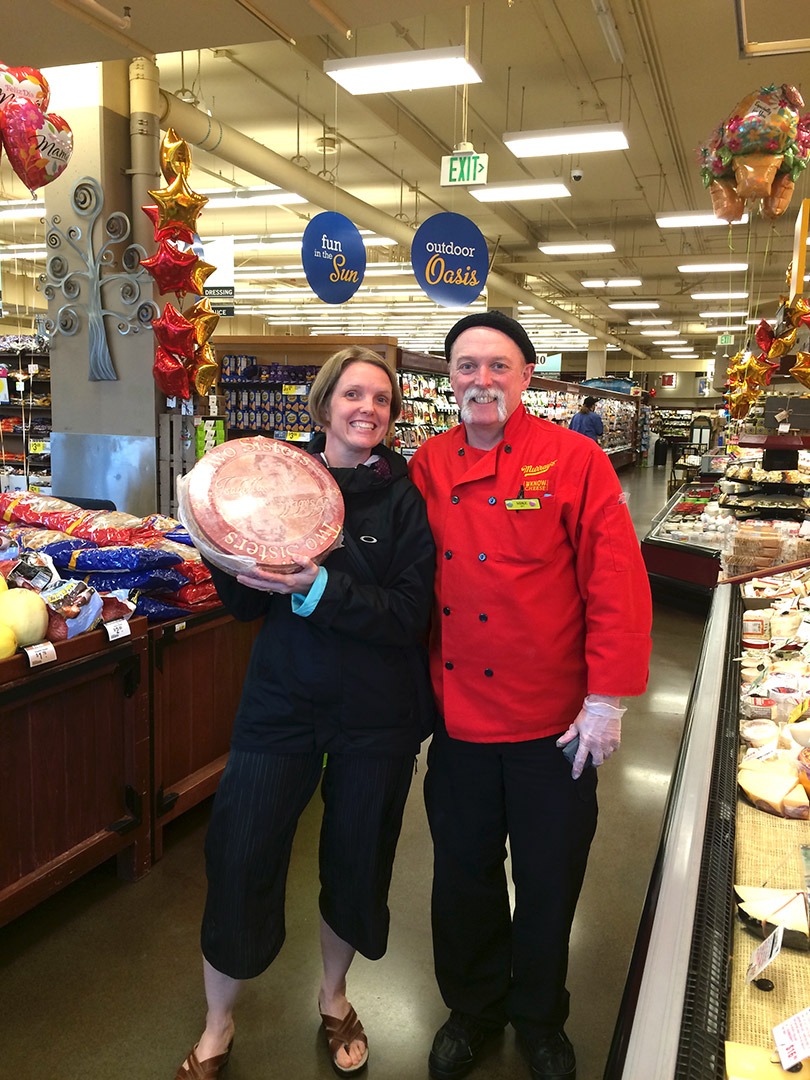 Isabella® and me at QFC
On a regular grocery trip to our local QFC, I met the cheese monger in the Murray's Kiosk. They were so excited to meet the designer of the cheese label. They took photo with me and treated me like a celebrity. It was a fun experience!